Ashley
Currently living in: East Falmouth, MA
Available to Start: Start Date Is Flexible

I have extensive experience with both nannying and babysitting for children as young as 6-month-old and as old as 12. I am currently attending college as a sophomore Nursing major. I have been nannying for three different families for the past 5 years including after and before school care, full day


Haley
Currently living in: East Falmouth, MA
Available to Start: Start Date Is Flexible

I have been a nanny for the past three summers for a family of three girls, ages of 3 months -5 years old. Through this family I have experienced preparing meals, potty training, doing laundry and light house work, running errands, watching pets, entertaining the children with various activities suc


Zoe
Currently living in: East Falmouth, MA
Available to Start: Start Date Is Flexible

I started babysitting when I was 12 and have looked after kids of all ages since then. I spent several summers living with my cousins and caring for their children full time, and have consistently babysat the children of a few different families from the time of their birth until I moved away to New


Sasha
Currently living in: East Falmouth, MA
Available to Start: Start Date Is Flexible

I have worked with Newborn to 12yrs. I am CPR Certified and First Aid certified. I'm a british nanny. I am a mummy of a 2 girls ages 10 and 7 years old. I'm bubbly and fun and believe in stimulating the children I take care of according to their age. 24 years experience with newborns and childre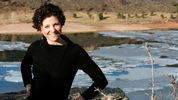 Celeste
Currently living in: East Falmouth, MA
Available to Start: Start Date Is Flexible

Compassionate and caring young grandmother looking to bond with a new family and share my joy of reading, cooking, arts and crafts and more. My last two nanny positions involved caring for infant multiples. I've raised four children of my own and have a sweet ten year old grandchild. I left the ..