Katharine
Currently living in: Allston, MA
Available to Start: 2016-06-18

I graduated from UVM with an early childhood education degree. During this time, I worked in a pre-school for 2 years (in a 3-5 year old classroom), and did my student teaching practicum in a 3rd grade classroom for one year. This year I'm working as classroom support in a 7th/8th grade ELA


maria
Currently living in: Allston, MA
Available to Start: Start Date Is Flexible

I am teacher preschool I working in head start for 11 years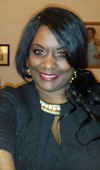 Lauren
Currently living in: Allston, MA
Available to Start: Start Date Is Flexible

I have been babysitting since I was about 13 years old. I have a younger brother that I have always watched over, & also a large family with many small children. I have many references of people I have babysat for. My first full time nanny position was for a family with 2 children. When I


Debora
Currently living in: Allston, MA
Available to Start: Start Date Is Flexible

I have 17 years experience with my own kid. Before I was work en Los Angeles CA with a family they had a 3 kid. and Victoriville CA I was work with a family h one of them families they had a little girl with paraplegia, and the other family had a little girl with a syndrome slow down.

Kayla
Currently living in: Allston , MA
Available to Start: 2016-06-18

I have been babysitting for a very long time at least 9 years. I have babysat my niece and my cousins. I have also babysat for family friends. I have been a nanny for my niece and a family from my hometown. I also have experience working with children in a school and academic instructor role as I am

Lauren
Currently living in: Allston, MA
Available to Start: 2016-08-01

I been a prek teacher for about 10 years and baby sit on weekends