<&lt Previous Page
Next Page >>
Christen
Currently living in:
Milford, MA
I have taught swimming lessons at my high school and coached youth soccer teams. I have also babysat in the past and have taken early childhood courses.
diane
Currently living in:
Taunton, MA
I worked with children with behavioral issues in the Human Services field. I am trained in CPR; FIRST AID & EPI PEN. I babysit for children from infancy to 13; references will be sent if you would like to check before interview.

Carolyn
Currently living in:
North Attleboro , MA
I'm currently a nanny for two girls, ages 9 and 6, and have been their nanny for the past 6.5 years. Right now I nanny for them only after school. Prior to the 6 year old starting full day kindergarten, I nannied for the girls full time. ...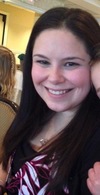 Grace
Currently living in:
Framingham, MA
I have been a nanny for about 10 years. I have been taking care of one or two children at the same time. I know how to bathe, to feed, to play, to read books, in/out activities. I try my best to be creative and am always doing my researches to improve my self and to find out new things to do with ...

Diana
Currently living in:
Greenville , RI
I have thoroughly, enjoyed my past years as a nanny, and am looking forward to being a nanny again.
Jessica
Currently living in:
Marlborough, MA
For the first family that I worked for, I took care of 2 children, ages 8 and 11. And for the second family, I took care of 3 girls, ages 3,6 and 9. And I also took cre of my little brother since he was a baby.

Danyel
Currently living in:
Providence, RI
Babysitter, Providence, RI 02909 ...

Laura
Currently living in:
West Boylston, MA
Currently, I am a Reading Specialist. I have 2 degrees- a bachelors in Early Childhood Education and a Master's in Special Education. I have been teaching children for 26 years. I started as a preschool teacher and I currently work with second and third graders at a private school. I am looking for ...

Raylle
Currently living in:
Warwick, RI
I have been a nanny for 13 years now and have experience with children ages newborn to 12 years of age. I like taking the children to the museum, zoo, local parks, library, and any activities they may go to. Some indoor activities I like to do with the children ...

Chrissy
Currently living in:
West Warwick, RI
I have been working with children for about 20 years in day cares. I was the infant teacher for the past 8 years at a center. I have my CDA infant/toddler and I am first aid and CPR certified