<&lt Previous Page
Next Page >>
Vicki
Currently living in:
Anamosa, IA
I'm a mom . . .child is now an adult. . .was a sunday school teacher, and nanny in the past. . .have cared for elderly for 30+ years!
Anna
Currently living in:
Mebnae, NC
I owned and operated my licensed daycare from 2000-2006 in San Diego, California. Moved to Raleigh, North Carolina in September of 2006. Started working as a Nanny from 2011 until the present.
Danara
Currently living in:
Toledo, OH
I have worked in children's ministries(nursery through Jr.High) at church for 14+ years, 12+ years of babysitting experience, 4 years of daycare experience,6 nanny positions. I also have taken more than 27 hours of Early Childhood Educational classes - including CPR and First Aid, both of which are ...

Kristine
Currently living in:
Broken, OK
I've babysat for over 15yrs. I started being a nanny in 2006 and love the fact that I'm helping to raising children. I was a nanny for 8 year old twin boys and became part of the family. To this day I'm still in contact with them. I also was a nanny for 2 girls 1&4. ...

Chloe
Currently living in:
Lexington, KY
I have over 10 years experience in childcare & 3 years as a live in nanny. I've worked in daycares that are part of churches. I have worked with all ages(6 months-12 year olds) But, Ive mostly worked with 2/3 year olds.I have 3 years expierence with 2/3 yr olds. I previously have worked with 4/5 year ...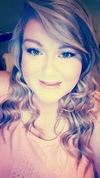 Christina
Currently living in:
Nipomo, CA
I have over 20 years childcare experience, In-home daycare, Mother of 2 son's, 5 grandkids

Sarah
Currently living in:
Baton Rouge, LA
My last child is in school now full time, Wuz great taking care of him Fha 2 years , Parent wuz great worked only 20 hours a week, wanted more hours but it worked out well, Luv Children as well as taking care of people period, Luv to travel

Mari
Currently living in:
Carrollton, TX
Aside from being s substitute teacher in Plano, I have eight years experience as a professional caregiver. Two in half years with special need children. Including Autism and Cerebral Palsey. I also have experience with physical therapy, occupational therapy, speech and vision therapy. I have worked ...

Stephanie
Currently living in:
Park City, UT
Raised 8 children of my own and have worked in childcare with public and private schools plus homeschooled for 18yrs. Served with Mothers of Preschoolers and Childrens Ministry.
berlinda
Currently living in:
Conway, SC
I started when the twins were 9mts. until they were 7yrs. Duties included getting them bath and dressed,making all meals keeping play area clean and bed rooms doing their laundry .When thet were older walk them to school pick them up went with them to some play dates and other activities.If mom went ...