<&lt Previous Page
Next Page >>
raja
Currently living in:
Holmes, PA
i have ha a lot of experiences , my first one was as an au pair in germany and then came here to usa and raised couple of kids from a small family and then had another family composed of 4 kids , being a nanny is my favorite i love kids , and what makes me succesfull is the fact that im caring ...

Samantha
Currently living in:
Philadelphia, PA
Hello, I am a 26 year old graduate from Rowan University with a BA in Psychology specializing in Childhood Development and Behavioral Issues. I come from a large family of 8 children, so I was around children constantly growing up. I have previous experience working as a preschool teacher at The ...
Charnea
Currently living in:
Darby, PA
In my childcare career, I have worked at a daycare center where I was a assistant teacher for kids of all ages. I was also a nanny for a 2 year old and I have worked with an agency where I have worked with kids with behavioral issues, mental health, and physical disabilities to help them work and ...
Vanessa
Currently living in:
Glassboro, NJ
I have been a volunteer for Sabbath school with a church for many years. we had a schedule and classes for the children, and I have experience making those schedules and preparing their activities. I have also worked as a private nanny for three years taking care of newborns and toddlers. My ...
Tracy
Currently living in:
King Of Prussia, PA
I have been a nanny for two familliesin the past ages 3 and 6

Erin
Currently living in:
Langhorne, PA
I am a full time nanny for two, adorable toddler aged boys during the week . I have worked as a nanny/house manager for the past seven years and enjoy it very much. ...

Lindsay
Currently living in:
Logan Township , NJ
I have been watching my three nieces and two nephews for a few years now. Their ages range from two months old to 13 years old. I like to do fun arts and crafts with them to keep them busy and learning.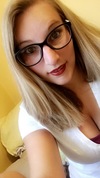 Amy
Currently living in:
Philadelphia, PA
I am 29 years old, and I have been working with children since I was 12 years old. At that time I started doing volunteer work at a local pre-school. I also started doing occasional weekend/weeknight work for some local families at that point, which I still do to this day. Through school, I worked ...

Donna
Currently living in:
Springfield , PA
Full Charge Nanny/Household Manager, Pre-K teacher,Assistant Teacher in K, mother of 4 grown children
Cassidy
Currently living in:
Philadelphia , PA
I have an array of experiences with children! I'm the oldest of 5, for as long as I can remember I've been expected to help out with the kids. I have experience with a huge age range, children with disabilities, I have experience as a live-in nanny too! I am good with organization & taking direction! ...