<&lt Previous Page
Next Page >>
Kathy
Currently living in:
Plainville, MA
I am an infant/toddler child care provider in a local public school system. My hours can be flexible, and would enjoy working with a couple families on a part time basis.My summers are free and I could work any scedule.
Arianna
Currently living in:
Everett, MA
Currently working as an infant teacher at a xx center. As an infant teacher, you are required to care for up to 7 infants, as young as 6 weeks up to 15 months. We are responsible for feeding, changing, putting to sleep, doing activities and projects, and of course caring for them the best we can.

Giana-Carla
Currently living in:
Woburn, MA
I have experience working at a summer camp, babysitting my family members and neighbors children. ...
LAUREN
Currently living in:
Brighton, MA
I have 3 years post-graduate experience working in the South End with youth of all ages in a non-profit setting doing outdoor adventure activities and summer camps. I have experience providing care for my cousins' children (newborn and ages 2 months, 5 years, and 12 years) including overnight care ...

Sharon
Currently living in:
Boston, MA
Hi my name is Sharon I've has been in the childcare field for over 15 years including a son of my own. I have taking care of many young infants, toddlers till the ages where they've been old enough to attend school.
Julie
Currently living in:
Medford, MA
Babysat at age 14, volunteered in high school in infant room, worked at a day care started at age 17-22. Then work at a pediatric dental office. Also watched my niece and nephew since they were newborns, and babysat a family on we'd. Nights.
Nancy Kelly
Currently living in:
Brockton, MA
Hi, my name is Kelly and I have been working as a professional nanny for more than 13 years. As a nanny, I have years of experience caring for children of all ages, from infants to preteens. During all these years I have acquired experiences as daytime nanny to a busy families with three children ...
Rebecca
Currently living in:
Arlington, MA
I have been working with children since I have been a child myself. I started off babysitting for family and friends when I was younger and worked my way up to be a lead toddler teacher and a part time nanny and mother's helper. Working with children is my passion and I put my full heart into my ...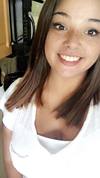 Nicole
Currently living in:
Dorchester, MA
I have 10 years plus in working in early childhood setting as well as 2 years working in after school care, 1 year running a summer camp, and 5 years of working with abused and neglected children. I also just ended a part time nanny position.
Kathleen
Currently living in:
Dorchester, MA
I am a preschool teacher with over 10 years experience. My average class size over the years has been 16 children.