Next Page >>
Showing 1 - 10
»
Nannies Near 91306
Raquel
Currently living in:
West Hills, CA
I worked for a family for 3yrs, worked at a pre-school for 2 1/2yrs.
olga
Currently living in:
Van Nuys, CA
Take care of a children all ages, newborns, toddlers, twins and triplets.

Martha
Currently living in:
Canoga Park, CA
I have experience caring for infants, twins and young children with full responsibility.

Angie
Currently living in:
Sylmar, CA
1 year as a nanny for 2 children ages 2 1/2 and 1 as well as 3 older boys school age. I cooked meals for the children, picked up the 3 boys from school and did homework with them. I also bathe and got them ready for bed. ...
Marcia
Currently living in:
Westlake Village, CA
I've been working with many families around the Conejo Valley area for three years now.

Jen
Currently living in:
Studio City, CA
I was a nanny to 1 family for 5 years as well as a few shorter terms. I am very organized, a good role-model, and fun to be around. I started to nanny on accident. I was actually an Estate Manager for a man that had his kids come over sometimes, they started wanting to hang out with me, we started ...

roxana
Currently living in:
Valencia Ca, CA
dedicada con responsabilidad connlos niņos y leer y jugar teniendo horarios y mucha paciencia
Danielle
Currently living in:
Simi Valley, CA
Although I have never worked at a childcare before, I have 10+ years of experience with children ranging from infants to teens. I am CPR, AED, First Aid and Baby Care certified. I have served family's on an as needed hourly basis, as well as overnight/weekly nannying when parents travel for work or ...

Alia
Currently living in:
Malibu, CA
Hello! I am a mother of two boys (ages 4 and 7) who is looking for occasional nanny work when they are either at school or with their father. In addition to my immersion training in childcare from being a full time stay at home parent up until recently, I am now a part time preschool teacher working ...

Hannah
Currently living in:
Los Angeles, CA
I have been babysitting and nannying ever since high school, beginning with occasional jobs for friends and family, and most recently, nannying full time for several summers for a family with three young boys in my hometown. I'm now a student at Vanderbilt in Nashville, TN, where I babysit several ...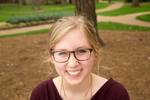 Next Page >>