Next Page >>
Showing 1 - 10
»
Nannies Near 60555
Ruth
Currently living in:
Elgin, IL
While I have never been paid to care for children, I have cared for large groups of children ages 3-16 through my immediate and extended family. I also babysat for groups of children at my church ages 2-11
Adrienne
Currently living in:
Lakewood , IL
I've worked with children as a preschool teacher and home daycare provider for over 15 years. I've been babysitting for over 30 years.

Ana
Currently living in:
Hoffman Estates, IL
Provided infant care until he was 5 years which includes but not limited to routine feeding, diaper changing, story time reading, library visits, walks in the park, and showing attention to the child.
Debbie
Currently living in:
Lisle, IL
I have worked in the childcare field for over ...
Anna
Currently living in:
Mount Prospect, IL
I took care of 2 of my nephews for a few years before they went to school full time. One has special needs. He is wheelchair bound and has a feeding tube. I have experience with nasogastric and gastric feeding tubes.
Michelle
Currently living in:
Joliet, IL
Dear families, I am currently looking for a new family to become a part of. I am currently working with a family and have been with them for over 4 years. Due to the family moving, we are parting ways. Before that, I was with a family for over 4 years and only parted ways due to all children ...
Neringa
Currently living in:
Aurora, IL
I have over 10 years working experience with kids all ages ( newborn/ toddler/ older). I have Bachelor 's degree in Elementary teaching. I've working in DuPage Montessori school in Naperville for 5 years ( job in US). And also in Europe before I moved here.
Katelyn
Currently living in:
Warrenville, IL
I am an experienced nanny, as well as mother of one, my daughter who is almost 2 yrs old. My experience caring for children goes back 10 years, of all ages from 6 months to pre-teen, and all ages in between. I have cared for 1 to 3 children at a time. I am also currently completing my nursing ...

Lisa
Currently living in:
Saint Charles, IL
I've been taking care of children since I was 12. I love kids! They are so much fun to watch grow,learn and react to seeing so many different things in life there is to learn about and do! Love to help raise with the family well mannered and behaved children who will be our future.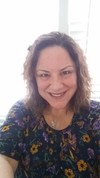 Stephanie
Currently living in:
Winfield , IL
I have 12 enjoyable years of professional childcare experience. Five of these years were spent in a daycare setting working closely with infants and 3-5-year-olds. For four years I was a full-time nanny/housekeeper caring for two children. I am currently nannying part-time for a family I've been with ...

Next Page >>