Next Page >>
Showing 1 - 10
»
Nannies Near 10989
Renata
Currently living in:
Rochelle Park, NJ
Hi, I am Renata. I haven been working with child are for 7 years with kids of al ages. I have my own car and clean record. Excellent references and recommendation . Please contact me for more information.

Debbie
Currently living in:
Elmsford , NY
I have been working for a family for quite sometime. I have taken there kids to and from activities,park,library for story time .When the weather is nice we are outside in there backyard playing tag,hide and seek, blowing bubbles. We also play games arts and craft,puzzles and helping the kids to ...

Yinet
Currently living in:
New York , NY
I was taking care of a lovely korean boy, he was well behaved and respeful chid.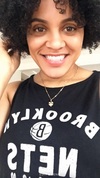 Nancy
Currently living in:
Mahopac, NY
I am presently with a wonderful family but mom is working from home and kids in school full days. I am on limited hours now. I need to find a full time position. She is sending her son full days to preschool.

Ljubenka
Currently living in:
Astoria, NY
I am a friendly and disciplined individual with 3 years experience in nurturing and developing children of different ages. I am an energetic Nanny who can quickly create a real bond with children whilst at the same time respecting their family s privacy. I have a warm, caring, and nurturing ...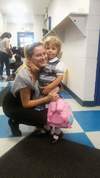 Cera
Currently living in:
Saint Albans, NY
Hello families, I'm looking for a full/ part time position as nanny. have been a nanny for 10 years, I genuinely love kids and I am experienced, reliable, energetic, patient, kind, loving, honest and trustworthy. I have worked for two families over the last five years as a full time nanny. With the ...

Terry
Currently living in:
Jamaica, NY
I have always been around kids and I am very fond of them.I have always helped out with my siblings as well as the babies of friends.I am teacher trained and taught second-graders.I have worked in a Facilities for troubled youth.I have worked in people's homes as a nanny.So, I have been at every ...

Jillian
Currently living in:
Bronx, NY
My last job was with a family of five with three children ages from ten months,four and eight years.My daily duities was to make breakfast,bathe and comb there hair take them to school and after school activity also to help with home work if and when they needed help.Also to keep there play area ...
Nancy
Currently living in:
Bronx, NY
five years experience with children ages from infant to five
RAQUEL
Currently living in:
Old Tappan, NJ
I've been a nanny for nine consecutive years, taking care and supervising children ages 2 to 13 years old. The greatest thing about working with kids of different ages is that I get to move from playing pretend tea party to shooting hoops etc :-) I enjoy all stages with oh so many different ...

Next Page >>