Next Page >>
Showing 1 - 10
»
Nannies Near 06792
Aurora
Currently living in:
Winchester , CT
im working with kids for the last 10 years , with to different families ,I'm really enjoy my job , see how they grow up , and be involved with them it's amazing, some of my duties are ...
Jade
Currently living in:
Bristol, CT
I work for xx as an event coordinator, and as a camp counselor where I work the full summer with children from ages 6-12. I am also a babysitter, and have had 6 year of experience with children ages ranging from 2-13. References available upon request!

Devon
Currently living in:
Cheshire, CT
Hi! My name is Devon and I am a 36-year-old stay-at-home mother of four including identical twin girls who are 19 months old (born 1/5/2016). I have been a professional nanny as well as owned my own small Family Daycare in the past but decided to take some time off after my twins were born. I live a ...

antoinette
Currently living in:
Hartford Connecticut, CT
i have taken care of newborns to age five. i feed, change, play and sometimes walk children when needed. every child experience always end up in a positive direction and they always love me especially with my babysitting technique of nonstop playing
Heather
Currently living in:
Farmington, CT
I have been a professional nanny for over 7 years. I love children and I love my job. I have cared for children from birth through teenage years. I am loving, warm, fun, and active. I love being outside and love doing arts and crafts with kids. I never touch my cell phone while at work and will not ...
Lea
Currently living in:
New Hartford, CT
I have a been a nanny for 3 different families and I absoulutely love it and I think it shows through the kids. I am very energetic and I love to be outside. I love to watch kids learn and grow with my help.
anna
Currently living in:
Pine Meadow, CT
managing a private home,cleaning, cooking,organizing. . .etc. for children/seniors great references
Linda
Currently living in:
Beacon Falls, CT
I have two degrees in Early Childhood Education; an AS in ECE as well as a BA in Child Study. I have taught preschool, with over 20 years experience to 3,4,&5 year olds in a classroom of 20 children. I was the head teacher with an assistant. I also have two children of my own, ages 30 and 20.

Debbie
Currently living in:
Ansonia, CT
I have 20 yrs, of nanny experience. From New born thru teen.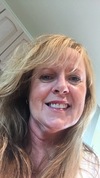 Justine
Currently living in:
Hooksett, NH
I have always loved kids which is why I became a certified babysitter and since then I have babysat for multiple families with two children. The kids have always listened to me and eager for me to come back. I am responsible and know how to take care of kids because I have two younger sisters who I ...

Next Page >>