Next Page >>
Showing 1 - 10
»
Nannies Near 55082
John
Currently living in:
Vadnais Hts, MN
raised 5 children. 4 grandchildren.
Sheri
Currently living in:
Inver Grove Heights, MN
I have been doing this for...ever! I have had GREAT experiences with each and all of the families that have come and gone in my life.

Chelsea
Currently living in:
Minneapolis, MN
Most recently I have been caring for2 boys whom are 7 and 9 years old, weekly to help out his mother (since they were infants), I have been babysitting for the same family on a monthly basis for the past eight years, I worked as a nanny for four months for twin boys, then five years, in Florida back ...

Carla
Currently living in:
Bloomington, MN
I as a nanny provided date nights, transportation to and from school as well as after school activities, ran errands.

Kelly
Currently living in:
Ham Lake, MN
My education is in early childhood. and I have worked many years with preschool children, also as a nanny, done nursery care at church with infant to 3 years, I have been a frequent volunteer at my children's school over the years, a girl scout leader for many years for my two daughters, I also ...
Barb
Currently living in:
St. Paul, MN
I have been a Nanny for over 30 years. I also have worked in a Day Care Center for 2 years. I have taken care of Twins and a Child with Special Needs. the ages of Children I have taken care of infants to 14 years old. I have worked in Wisconsin[where I was born and grew up] also worked in ...
Ana
Currently living in:
Hudson, WI
I've babysat for family friends and my brother for several years. I worked at two bible camps these last two years. There I worked with ages 5-13 , leading different activities and so on.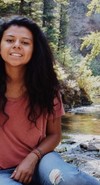 Keisey
Currently living in:
North Hudson, WI
Hi! My name is Keisey, and I am looking for full time work as a professional nanny. I have 11 brothers and sisters so my child careing experiences started at a very young age. Both my parents had full time jobs growing up so being an older sister I was in charge of housekeeping, cooking, homework ...

Megan
Currently living in:
Stillwater, MN
I have been babysitting since i was 12. I have also nannied for 4 summers for preschool and school aged kids. For two years, I worked in a daycare center providing care for kids ages 6 weeks to 11 years old. I am currently nannying two children ages 1 and 5 years old. I am only leaving this family ...
Antonina
Currently living in:
Eagan, MN
Hi, my name is Nina. I am a nanny. I have been working as a nanny for American families for the last 12 years, and I have been a teacher most part of my life back in my home country(former part of Russia). I have got two great sons, who are 30 and 25 now. I am positive, friendly, calm, easygo...

Next Page >>