Next Page >>
Showing 1 - 10
»
Nannies Near 90408
Alessandra
Currently living in:
Venice, CA
I have cared for all ages from infants to teens.

Hannah
Currently living in:
Los Angeles, CA
I have been babysitting and nannying ever since high school, beginning with occasional jobs for friends and family, and most recently, nannying full time for several summers for a family with three young boys in my hometown. I'm now a student at Vanderbilt in Nashville, TN, where I babysit several ...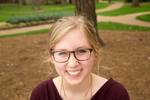 Eluvia
Currently living in:
Culver City , CA
21 years
Mindy
Currently living in:
West Hollywood, CA
I previously worked for the a family with Jack who was 6 months old and worked with this family for a ...

Jil
Currently living in:
Venice, CA
I have 3 incredible sons,P.E. teacher/coach 19 years at a School; Athletic Director, P.E. teacher K-8th grade and volleyball coach in Beverly Hills. Past 9 years with one girl, currently tutor, homework assistance, driving to/from school and after school activities, love to read to children. I also ...

Jen
Currently living in:
Studio City, CA
I was a nanny to 1 family for 5 years as well as a few shorter terms. I am very organized, a good role-model, and fun to be around. I started to nanny on accident. I was actually an Estate Manager for a man that had his kids come over sometimes, they started wanting to hang out with me, we started ...

jaqueline
Currently living in:
Van Nuys, CA
Taking care of new born baby...doing bottles, chanching diapers, reading, singing, bathing,cleaning, laundry, going for walk.

Blanca
Currently living in:
Lynwood, CA
I am very enthusiastic, energetic person with a lot of experience working with children of different ages, I have experience with twins and also with children with special needs, have Child Development Certificate, CPR trained, I do not do drugs, alcohol nor smoke, love animals, have no ...
Ari
Currently living in:
Calabasas , CA
I have plenty experience working with kids, as I worked at a daycare with kids ages ranging from 4 months- 4 1/2 years. I have also nannied and babysat for two sets of twins. First set of twins were five months, and the second of twins were two years old. I also worked at an after school day ...
Julie
Currently living in:
Sherman Oaks, CA
Fun, loving and very active! I'm a graduate of Bridgewater State University with a bachelors in History and I'm currently studying enology & viticulture. I love children and I'm extremely family oriented, as I grew up in a very close nit family of 7. I was a competitive swimmer for 14 years and with ...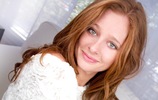 Next Page >>