Next Page >>
Showing 1 - 10
»
Nannies Near 11050
anne
Currently living in:
Elmhurst, NY
i have a 8 yrs of exprience from newborn upto 8 yrs of age. Do diaper change, feeding, cooking, cleaning the house, playing in the park and make some play dates...

JESSICA
Currently living in:
East Williston , NY
MY EXPERIENCE WAS GREAT, BECAUSE I CAN FAMILIARICE VERY WELL WITH THE KIDS, It is WONDERFUL WHEN YOU SEE THEM GROW UP

sheryl
Currently living in:
Queens, NY
my experiences go back as far as 12.5 yrs, caring for children of varied ages & families of different sizes(up to 6 kids).another long term assignment with a family of 3(kids)lasted for 7 years from 1/02-12/08.Took care of one child after that for 2&1/2 years.I've always had positive experiences with ...
Laurie
Currently living in:
Rye Brook, NY
I consider myself a role model to most children that are in my care. Ex: I am aware of safety issues and teach them about that. Teaching while playing with toys is important as well. Ex: showing them the letters and colors on a building block
Ruth
Currently living in:
Cliffside Park, NJ
I currently have an extended experince taking care of children of all ages,natonalities, mostly american. I am a very motivate person willing to give a 100 percent of me and my knowledge to the righ candidates. I am a warm person, sencible and intelligent, so i really appreciate when treated the ...
Cheryl
Currently living in:
Bronx, NY
I take care of an infant,toddlers and school age children.I bath,feed,read and play with them.
Yinet
Currently living in:
New York , NY
I was taking care of a lovely korean boy, he was well behaved and respeful chid.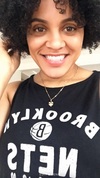 Nancy
Currently living in:
Bronx, NY
five years experience with children ages from infant to five
arlene
Currently living in:
Bronx, NY
I've been a nanny over 7 years overall I can say it's truly been an awesome feeling . I love my job and each family I meet brings a different experience to my journey on becoming one of the best nannies in the world. I'm alcohol a new born care specialist and I'm trained and experienced in cord and ...
Cyndi
Currently living in:
West Islip, NY
I took care of a 3 month old boy . I bathed him, fed him, read to him, played with him, sang to him & took him out on walks.
Next Page >>