Next Page >>
Showing 1 - 10
»
Nannies Near 21128
Mariama
Currently living in:
Middle River, MD
my first childcare was when I was 12. I was a nanny of a infant baby girl and a 3 years old. I bath them, feed them, help the 3 year old study and picked her up from school every day. I cooked, clean, and make sure everything is alright until the parents came home. I used to take them to the ...
Earlene
Currently living in:
Baltimore, MD
Well beside raising two children 18 months apart of my own. ...
Anna
Currently living in:
Baltimore, MD
I took care of my daughter as a single mom, working full time as a teacher. My daughter is now 31, she is married, well educated with graduate degree and a good person. I am proud of her because it is my achievement that she had a safe, happy life with my support and reasonable expectations from ...
Julianna
Currently living in:
Glen Arm, MD
I'm currently a substitute teacher for the public School systems. I've worked with every age group and enjoy all of them! I have a bachelor's degree from Towson University in art, with a concentration in painting, drawing, and printmaking. I also have a minor in Art History. I'm applying now for my ...
Stephanie
Currently living in:
Parkville, MD
I have over 31 years experience in early childhood development and education. I absolutely love children and I have wealth of patience. I truly enjoy being a positive role model for children as well as an educator. Currently, I am an additional assistant with xx Schools, working with grades K-5 in ...
Kristen
Currently living in:
Timonium, MD
As a childcare professional with over ten years experience, I have worked with newborns, toddlers, preschoolers, school-age children, pre-teens, and adolescents. My goals as a in-home childcare provider are to stimulate and encourage the child's development. I seek to nurture all aspects of ...

Christine
Currently living in:
Forest Hill, MD
1 have 3 children 14, 19 and 26
Shelby
Currently living in:
Reisterstown, MD
My experience spreads over the past 6 years and includes full time with 3 boys, a part time family with 4 boys, new borns thru 13 years old, live-in and live-out, working for the xx, as well as several part time nanny jobs by reference via families I worked for.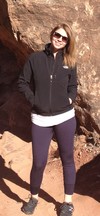 Kiera
Currently living in:
Dundalk , MD
I have 9 nieces and nephews total that I've cared for, along with 2 god daughters. Outside of the children I've cared for who are apart of my family, I've cared for 4 other small children who ranged from ages 2-7. I take the kids outside on nice days, and help with homework. Also I cook, play ...
Mitra
Currently living in:
Parkville, MD
I am working with a School in Special Education department! Also I worked with different families and different age children from 3 months to 14 yrs old.

Next Page >>