Next Page >>
Showing 1 - 10
»
Nannies Near 33401
m.cecilia
Currently living in:
West Palm Beach, FL
Has been a pleasant work in this area, to my condition like mother of four, now they are't kids, the families where i have been work are nice,the more demanding families in the area, atc.

Alanna
Currently living in:
Lake Worth, FL
I have 20 years experience in child care. This includes 7 years baby nursing, 4 years preschool teaching, and 9 years nannying. I have my Bachelors in Psychology, my PK3 Professional Educator Certificate, my CDA, my DCF 40 hr Professional Child Care Certificate, my CPR/First Aid Certificate, and ...

Thea
Currently living in:
Lake Worth, FL
My interest in caring for little ones first started as a toddler when I carried around dolls and lovingly looked after them. About 10 years later my brothers were born and I took care of them on weekends and when my mother worked evenings and weekends. Fast forward 5 more years and I was living in a ...

Kemika
Currently living in:
Lantana, FL
Ensured children were bathed, fed, and in bed prior to parents' return Cleaned and organized house whenever necessary, minimizing parents' clean up times
maria
Currently living in:
Boca Raton, FL
I have worked for many families of multiple children for at least 10 years for each family.
verna
Currently living in:
Port Saint Lucie, FL
I was a nanny to a 2 month baby until he turned 4 years.
Brittney
Currently living in:
Boynton Beach, FL
Hello, my name is Brittney. I am 27 years old and have about 11 years of babysitting experience, ages new born to 13 years of age, 5 years of experience with being a nanny ages 6 months to 12 years of age, and 3 years experience working with animals specializing in dogs. ...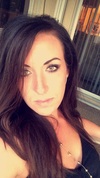 Lindi
Currently living in:
Boca Raton, FL
I have been involved with childcare and early child development since 2006. I was a full time nanny to "Sophie" from the time she was 6 months old until she turned 3 at which time she started school. She is now nine and still calls me weekly. I also taught parent/child classes at The Little Gym of ...

Silvana
Currently living in:
Boca Raton, FL
My experience is based in Daycare-Preschool as a Teacher and as a Nanny too. I am a mother of a grown up son. I have a Certificate in Child Development Associate, is an Early Childhood Education Program. And CPR too. Local references. I'm currently looking to work a Part Time Position, around 25 ...
Cindy
Currently living in:
Deerfield Beach, FL
Feeding, changing diapers, playing, teaching, etc. Helping out with housework.

Next Page >>