Next Page >>
Showing 1 - 10
»
Nannies Near 48841
Elizabeth
Currently living in:
East Lansing , MI
I've had several different experiences. My first was watching 2 little girls. We normally would stay home and play outside, do puzzles, read, etc. No TV was allowed so we got creative with what to do. Light cleaning was required but the children's needs obviously came first. ...
Susan
Currently living in:
Pinconning, MI
All aspects of care and supervision of all 3 children from infancy to 18 years of age. Did the kids laundry and fixed meals for them and myself. Took them to appointments and play dates. Ran some errands and got anything during the week and picked up odd and end grocery . Called and scheduled ...
Jenny
Currently living in:
Saginaw, MI
I have 3 children of my own that are in high scool and college and I am a stay at home mother looking to help working mothers with their children
Hannah
Currently living in:
Perry, MI
Babysitting experience of 12 years 2 years in a child care setting, 1 year as a Lead Infant teacher 4+ years of nannying experience
Nancy
Currently living in:
Auburn, MI
Started first nanny position in October 1990 and have now worked for five families. Each position lasting from 5-9 years (once children started school full time).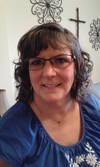 Cecilia
Currently living in:
Lansing, MI
I am currently a nanny for a family of four. I have been with this family for two years. Their ages are 8,7,4 and 2.Prior to this, I was Children's Director. I was over ages 3-12. I also have three years of experience where I worked as an after school coordinator.

Madelaine
Currently living in:
Perry, MI
I have had many babysitting jobs over the years, one of the most permanent was caring for 4 children ranging from 8 months to 7 years of age. I loved working with them and helping them learn and grow. Also I have been a major part in my nephews life ever since he was born so I have excellent ...
Melissa
Currently living in:
New York, NY
I am a live-in nanny in Darien, CT for a family with 5 children ranging in age from 6 to 14. I have been with this family for a little over 4 years and am currently looking for a job in New York City. I have a Bachelors Degree in English and Elementary Education and have lots of experience working ...

Ashley
Currently living in:
Canton, MI
I am a graduate of Central Michigan University with a degree in Child Development with a concentration on early childhood. I have classroom teaching experience, nanny experience and supervisory experience. I have taught private preschool. I have been a live in nanny, summer nanny and an occasional ...
Jeanine
Currently living in:
Hartland Fenton, MI
I have 10 years experience being a nanny. I have cared for children 3 mos. old to 13 years old.

Next Page >>