Next Page >>
Showing 1 - 10
»
Nannies Near 55311
Meaghan
Currently living in:
Maple Grove, MN
My mother had an in-home daycare for 40 years, I helped assist her w/ 8-10 children. I've also nannied.
Madison
Currently living in:
Plymouth, MN
My childcare experience started at an early age, with regular babysitting of up to 6 children at a time starting at age 13. When I turned 16, I started working at a daycare, where I was primarily in the Infant and Preschool rooms, where I would provide all cares to the children present throughout the ...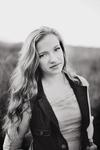 Jessica
Currently living in:
Shakopee, MN
My outlook on life will enable me to make a positive impact for your little one as they grow. With over 14 years previous childcare experience I am confident I will help them develop as they achieve goals in life. I have helped families in the past achieve goals with their children such as sleeping ...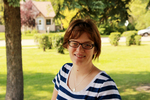 Katherine
Currently living in:
Shoreview, MN
I have had much experience with children from middle school through my college career. I am an aspiring teacher who is looking for full-time employment. I have babysat for families with 2-3 children ranging from 8 months to 13+ years.

Chelsea
Currently living in:
Minneapolis, MN
Most recently I have been caring for2 boys whom are 7 and 9 years old, weekly to help out his mother (since they were infants), I have been babysitting for the same family on a monthly basis for the past eight years, I worked as a nanny for four months for twin boys, then five years, in Florida back ...

Karyn
Currently living in:
Shoreview, MN
I have been in child care for almost 15 years not including babysitting prior to my career. I have experience with newborns up to age 14. Most of my experience is with ages infant to toddler. I am currently looking to care for newborn up to age 2. I used to go beyond age 2 but am looking to focus on ...

Toni
Currently living in:
Minneapolis, MN
20 plus years of experience
Ikram
Currently living in:
St Paul, MN
I can feed, burp, and put down babies.I can cook and other mild household chores. I have dealt with fevers diaper rash, tantrums, and teething.

Rebecca
Currently living in:
Minneapolis, MN
I've worked as a nanny or in schools for over 10 years with children who range from intellectually impaired to intellectually advanced! I love working with elementary aged children, but have experience with all ages! I am CPR certified (which includes infants) and have experience working with kids ...

Kristy
Currently living in:
Maple Grove , MN
I have pretty much raised my sister being my mom is a single mother.I started babysitting at the age of 14 for kids in the neighborhood and family.I have also been a nanny for five years for different families with kids of varying ages from newborn to 10 years of age. The family I am with now I've ...

Next Page >>