Next Page >>
Showing 1 - 10
»
Nannies Near 68101
Claire
Currently living in:
Omaha, NE
Nanny for 2 boys age 1 and 4. Assistant volleyball coach for adolescent girls aged 10 to 14. Daycare instructor for infants and children of all ages.

Danielle
Currently living in:
Omaha, NE
I have a 2 year old of my own. I am very great with kids, they are my world. I love to cook, and make new experiences with them, and watch them learn and grow to be the greatest human beings they can be.

Rhonda
Currently living in:
Omaha, NE
Every hildcare I have worked for I was always responsible for children under 3 because I knew how to help them learn the alphabet, colors, shapes, etc. really quickly and parents were proud of the work I accomplished.
Hanna
Currently living in:
Bellevue, NE
I come from a big family so I have always been around children. When I was 13 I became the babysitter for my family and that is when my passion for caring for children fully started. I now nanny for a family that is in the military and just got orders to transfer at the end of December.
Kendrah
Currently living in:
Council Bluffs, IA
I have babysat my neighbors children since I was 16 also baby sat family members ages ranging from month old to 13.
Lana
Currently living in:
Omaha, NE
I nannied full time 3 years for two toddlers and nannied for 2 years for a single toddler. I keep in touch with both families and the kids still :) I also have a 6 year old daughter so much of my experience comes from that as well. I have babysat on numerous occasions for children ...

Caitlin
Currently living in:
Omaha, NE
I have had two summer jobs working at the xx with 5 and 6 year olds. I have worked with 2 to 5 year olds at a church daycare for one year. I have 5 to 6 years babysitting. I have 6 months nannying experience full time to a now 4 yr old boy and now 2 yr old boy.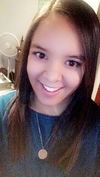 stephanie
Currently living in:
Omaha, NE
I currently work as a lead teacher at a daycare. Ive been at the daycare for a year now, when I first started I began with children ages 9 months to 15 months, I did that from march til October. In October I made the switch of becoming a lead for the ages 15 monnths to 2 years! I love all age groups. ...
Merriah
Currently living in:
La Vista, NE
I have worked in childcare since i have been 16 years old.I have worked within a normal everyday childcare center, I have worked with special needs children at a local school, I have also worked with children that have behavior issues and can't attend a regular school/ child care center. I babysat a ...
Elizabeth
Currently living in:
Omaha, NE
I have been babysitting since the ages of 13/14 years old in a household with up to two children at a time. I currently have six nieces/nephews from the ages of 3 to 10 years of ages (one of them having a rare heart condition who I have cared for full time at times). Along with having over three ...

Next Page >>