Next Page >>
Showing 1 - 10
»
Nannies Near 68101
Kendrah
Currently living in:
Council Bluffs, IA
I have babysat my neighbors children since I was 16 also baby sat family members ages ranging from month old to 13.
Lana
Currently living in:
Omaha, NE
I nannied full time 3 years for two toddlers and nannied for 2 years for a single toddler. I keep in touch with both families and the kids still :) I also have a 6 year old daughter so much of my experience comes from that as well. I have babysat on numerous occasions for children ...

Caitlin
Currently living in:
Omaha, NE
I have had two summer jobs working at the xx with 5 and 6 year olds. I have worked with 2 to 5 year olds at a church daycare for one year. I have 5 to 6 years babysitting. I have 6 months nannying experience full time to a now 4 yr old boy and now 2 yr old boy.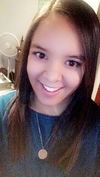 stephanie
Currently living in:
Omaha, NE
I currently work as a lead teacher at a daycare. Ive been at the daycare for a year now, when I first started I began with children ages 9 months to 15 months, I did that from march til October. In October I made the switch of becoming a lead for the ages 15 monnths to 2 years! I love all age groups. ...
Merriah
Currently living in:
La Vista, NE
I have worked in childcare since i have been 16 years old.I have worked within a normal everyday childcare center, I have worked with special needs children at a local school, I have also worked with children that have behavior issues and can't attend a regular school/ child care center. I babysat a ...
savannah
Currently living in:
Omaha , NE
I have worked with kids from new born to school age anywhere from changing diapers to feeding and bathing them. I do bed time.
Elizabeth
Currently living in:
Omaha, NE
I have been babysitting since the ages of 13/14 years old in a household with up to two children at a time. I currently have six nieces/nephews from the ages of 3 to 10 years of ages (one of them having a rare heart condition who I have cared for full time at times). Along with having over three ...

Jillian
Currently living in:
Omaha, NE
I have had extensive babysitting experience for churches, family, friends and other families for children of all ages. I cared for most all of the needs of my 3 younger brothers while growing up to where my mom used to call me their second mother. I also nannied a 3 year old boy and 9 month old girl ...

Jill
Currently living in:
Omaha, NE
I have worked in a variety of childcare settings for the last 15+ years - day care, montessori, public school, early childhood center, nanny - and with all ages from newborn to early teens.

Amber
Currently living in:
Glenwood, IA
I am currently working as an assistant teacher in the two year old room at a childcare center. I've been there for about a year and 3 months. ,I worked at a daycare in Waukee, Iowa. Before that I nannied for a family in Waukee, Iowa for about 7 months. I was caring for their daughter who is 2 years ...

Next Page >>