Next Page >>
Showing 1 - 10
»
Nannies Near 06795
Petra
Currently living in:
East Canaan, CT
I have been a nanny to one family for the past 14yrs.
Alena
Currently living in:
Milford, CT
I've been working in a family with only a father and four children for more than two years. Also I have more than 10 years experience working as a teacher and a children's psychologist in Russian school
Jacqueline
Currently living in:
Carmel , NY
I am three classes shy from a Master Degree in general Edu/Special Edu. I Have a Bachelors degree in childhood education, I have an Associates degree in early childhood education. I have worked in private daycare's for 4 years, and I was a Daycare Provider for 3 years before I started working for ...

Samira
Currently living in:
Middlebury, CT
I am a mother of 15 and 11 years old, I have have a lot of experience with babys and toddler. I am very patient, flexible and very caring.
Ashley
Currently living in:
Watertown, CT
I have over 15 years of babysitting experience and 9 years of experience as a preschool teacher. I have cared for children as young as 2 weeks and as old as 8 years. I am also an animal lover!

Rachel
Currently living in:
Glastonbury, CT
I am a sitter and mother's helper of 7 years for kids in diapers to middle schoolers. I am a lifeguard of 4 years and am CPR, AED and First Aid certified. While sitting I enjoy playing games, reading, doing crafts, and going outside as much as possible. I try to keep the kids' screen time to a ...
Zodwa
Currently living in:
Union City, NY
i am zodwa,i am flexible in working for your family and am fully matured,i have experience in looking after all age group of children,preparing snach,breakfast,dinner and doing their laundry will also take them for activities or to the park will teach them,drawing and can read them stories and can ...
Charlene
Currently living in:
Newington, CT
I have been a care giver over the past 30+ years starting when I was a teenager. Currently I have 2 children, one is 22 and the other is 4 years old attending pre-school. I worked with many families throughout my career, including 3+ years in a daycare infant room. My last position lasted 5+ years ...
Lea
Currently living in:
New Hartford, CT
I have a been a nanny for 3 different families and I absoulutely love it and I think it shows through the kids. I am very energetic and I love to be outside. I love to watch kids learn and grow with my help.
Laura
Currently living in:
Shelton, CT
I have worked at a Child Care Center for the past 6 years working with children between the ages of 18 months and 7 years old. Anywhere from basic interactions such as play, talking, reading stories, to preparing them for kindergarten (practicing the alphabet, writing their name, knowing phone the ...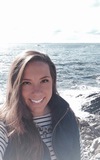 Next Page >>