Next Page >>
Showing 1 - 10
»
Nannies Near 10541
Krissie
Currently living in:
Ossining, NY
I have been working with children since the age of fifteen when I started as a camp counselor. I have over 15 years experience with little infants through teenagers. I was a camp counselor many times from gorlacout camp to overnight youth camp. I have experience working in daycares with the 3 month ...
Angela
Currently living in:
Danbury , CT
I work mrs.Laura Jocab I take caring 3 children ages 1,4,6,I am loving be with the kids,we have a lot of fun,I do everything for the kids dressing play outside I drive the old one for school.I have a good time with this family.
Diane
Currently living in:
New Windsor, NY
I had been working with the US Army as part of the xx. I am seeking a full time Nanny position with a family who wants a caring, creative, and centered caregiver. ...

Nancy
Currently living in:
Mahopac, NY
I would take the kids to the bus help them prepare lunch ...
Bobbi
Currently living in:
Bethel , CT
I've worked in childcare since 1992.I have worked in daycare centers, and in homes as a sitter, and as a nanny. From 1995-2010, I ran a daycare in my home. I took care of children of all ages, and have experience with ADD, ADDHD, twins, autism and extreme tempr. Since 2013 I worked with seniors.

Nancy
Currently living in:
Southbury, CT
I've raised my own 3 children happily and successfully on my own. Now that they're adults I'd love to offer my services to assist another family. I'm a Terrific Right Hand, Personal Assistant, Nanny, House Manager, Homemaker, Pet Sitter and Elderly Care Provider. Stellar Professional References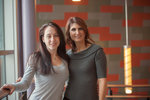 Sarah
Currently living in:
Scarsdale, NY
Babysitting for families & camp counselor during summers

Cindi
Currently living in:
Danbury Ridgefield, CT
I am a mother of four boys, Married to a pilot, I had a Day Care in my home as a side job for the past 25 years!!

Luz
Currently living in:
Yorktown Heights , NY
10 year working with special kids, and and 11year as a nanny with 2 diferent and 8year and my actual job.
JoAnn
Currently living in:
Hawthorne, Ny, NY
I have worked with a number of families and age groups, my recent job was taking care of two children 2 and 4.

Next Page >>