Next Page >>
Showing 1 - 10
»
Nannies Near 64068
Marie
Currently living in:
Overland Park, KS
Most jobs I have had involve teaching children or taking care of them. I have taught dance to preschoolers-teenagers for 2 years. I currently teach k-8 art and PE. I have babysat for many families, 2 of which I have watched their kids numerous times and they were sad when I moved away. I have spent a ...

Marquita
Currently living in:
Kansas City, MO
Started off as a babysitter then became a nanny. All my child care xperiences have been positive.
Lynsey
Currently living in:
Kansas City, MO
I currently love my job at, Brighton learning Center! Every day when I come into class I instantly get a smile on my face until closing time. I have lived with and cared for a 2 year old and have successfully potty trained. I work in a day care as an assistant teacher for ages 4-5 and plan the day. I ...
Christine
Currently living in:
Smithville, MO
I have been babysitting/nannying for over a year now for multiple families. For the last 6 months I have been working full-time in a child care facility caring for 16 2-year-olds as well as floating around to the infant/toddler unit and working with the 3s and 4s.

Kaprise
Currently living in:
Kansas City, MO
I have worked for 2 childcare facilities. In each one I work with the youngest children, ages infant to 2 years old. At both facilities I performed the same tasks of diaper changes and potty breaks, educational and art activities, assistance with meals, monitored nap time as well as monitored play ...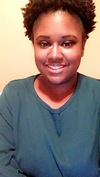 Alexxis
Currently living in:
Parkville, MO
I have nannies kids of all ages including infants
Jessica
Currently living in:
Excelsior Springs, MO
I worked at a daycare and have nannied for several families over the past 6 years.
Lori
Currently living in:
Liberty, MO
I first began babysitting after completing my safe sitter course at 12 years of age. I have babysat for countless families throughout the years. I have worked in my church nursery and nannied for my worship leader. I spent 2 years nannying for families vacationing to Kauai when I lived there, and ...
Aubrey
Currently living in:
Kansas City, MO
I have worked with kids ages 10-weeks to 18 years as a social worker, school-based case manager, Big Sister Volunteer, babysitter, preschool teacher and now super nanny! I have a BA in Psychology, CPR/first aid certification and training in most things childcare. Lots of experience with special needs ...
Tammy
Currently living in:
K.c., MO
I have over 15 years exp. working with children of all ages in many environments including, nanny, daycare, summer day camps, preschool/kinder teacher, tutor, Montessori, art teacher, etc.

Next Page >>