Next Page >>
Showing 1 - 10
»
Nannies Near 28352
Gabriela Damaris
Currently living in:
Frisco, TX
My first experience with children was in Bolivia. take care of a 9-year-old boy and his sister's 7 for a year. them to breakfast, Made de laundry, we made the homework, we played, cooked for lunch and preparing them to go to school. ...

Kaileen
Currently living in:
Raeford, NC
I grew up in a family with 8 children, and started babysitting my younger siblings when I was 10, eventually moving on to family friends. When I was 12-15 I volunteered for my churchs children church classes, and watched groups of 10-30 2-3 year olds every Sunday.

Fatima
Currently living in:
Florence, SC
I have worked as a full-time live in nanny of two children from their time as newborns until age three. I then continued to work as a part time nanny until the children were five. My most recent existence consists of working with up to 70 children per week, up to fourteen of them being in my weekly ...
Cortney
Currently living in:
Ellerbe, NC
I have been caring for children for about ten years. I was a lead infant teacher in a child care center for 2.5 years and just recently had to leave my job because of a move. I am working on getting my associate's degree in early childhood education, and already have my certificate. I am certified in ...
Danielle
Currently living in:
Hamlet, NC
I've baby sat for 12 years and have been teaching for 2 and a half.
Michelle
Currently living in:
Hope Mills, NC
I had my in-home day care in 1995-1999. I closed due to my own child attending kidergarten and I then became a teacher assisstant for Cumberland County Schools. I have been laid off for the past 3 1/2 years. In 1993-1994 I was a nanny for a 1 yr old for about a year.

Hannah
Currently living in:
Florence , SC
I have helped my mother raise my siblings (1 Brother, and 1 Sister) from the age of 11 I was mature enough to be left home alone to take care of all their needs from cooking meals, bathing, and homework. I enjoy taking care of anyone, but especially children. Children are like magnets when it comes ...

Angelica
Currently living in:
Hamlet, NC
I watched my aunts baby who is now 2 from birth. I also watch another aunts 16 year old daughter. Along with 2 other ladies children.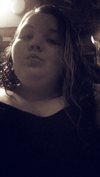 Veneese
Currently living in:
Fayetteville, NC
I have over 15 years experience. My experiences I have raised children from newborn to adulthood. I organized activities, such as play dates. I transport to different activities. I cleaned, cook, laundry along with attending to their needs. I don't drink, smoke, do any drugs. I am ...
Kellie
Currently living in:
Raeford, NC
I have been a nanny for several years. I have worked with all ages. I have also worked in daycare and schools.
Next Page >>