Next Page >>
Showing 1 - 10
»
Nannies Near 01747
Joy
Currently living in:
Bellingham, MA
Babysat in my teens, started an in home day care for infant/toddlers in 1974 until 1995.Then began to work as nanny in 1997 for individual families until the present.
Christen
Currently living in:
Milford, MA
I have taught swimming lessons at my high school and coached youth soccer teams. I have also babysat in the past and have taken early childhood courses.
Lori
Currently living in:
Hudson , MA
I am a mother of a 6 year old daughter. I have watched friends and families children.
Mary
Currently living in:
Worcester, MA
I have 20 years of maternal child nursing experience in the hospital and as a visiting nurse. I have worked with newborns and children through the age of 17. I have two grown boys.

Stephanie
Currently living in:
Milford, MA
I have been with a family for three years taking care of two beautiful children ages 5 and 7. Following that I cared for a four year and seven year old for a year. Prior to that I was babysitting 2 pre-teen aged children afterschool, nights, and weekends.

Teri
Currently living in:
Raynham, MA
In home daycare, mothers helper, raised 3 of my own and a foster child, live in Nanny to an autistic 5 y.o. and 3 y.o.brother. Cared for 3 siblings ages: 10,7,2.5 and another family w/3 siblings: 6, 3 and 1.
Carolyn
Currently living in:
North Attleboro , MA
I'm currently a nanny for two girls, ages 9 and 6, and have been their nanny for the past 6.5 years. Right now I nanny for them only after school. Prior to the 6 year old starting full day kindergarten, I nannied for the girls full time. ...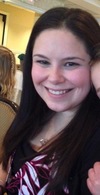 Raylle
Currently living in:
Warwick, RI
I have been a nanny for 13 years now and have experience with children ages newborn to 12 years of age. I like taking the children to the museum, zoo, local parks, library, and any activities they may go to. Some indoor activities I like to do with the children ...

Chrissy
Currently living in:
West Warwick, RI
I have been working with children for about 20 years in day cares. I was the infant teacher for the past 8 years at a center. I have my CDA infant/toddler and I am first aid and CPR certified
Keryn
Currently living in:
Coventry, RI
I have babysat for families as a teenager and young adult. I've worked at a pediatricians office for 10 years part-time and nanned for two different families. I will be finished with this job in September 2017. I have been there for five and a half years.
Next Page >>