Next Page >>
Showing 1 - 10
»
Nannies Near 60520
Lindsey
Currently living in:
Plano, IL
I am a mom myself so I have some experience. This would be my first full time nanny job. I've babysat for families for a few hours a few days a week.
Doreen
Currently living in:
Dekalb, IL
all went well with families other then one bad experience with not getting paid on time.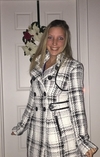 Michelle
Currently living in:
Joliet, IL
Dear families, I am currently looking for a new family to become a part of. I am currently working with a family and have been with them for over 4 years. Due to the family moving, we are parting ways. Before that, I was with a family for over 4 years and only parted ways due to all children ...
Stacey
Currently living in:
Elburn , IL
I have 8 years experience as a personal nanny for three separate families, and an additional 8 years of babysitting before that. I have cared for infants, toddlers, and young adolescents, both boys and girls. I currently nanny for a family with a 2.5 year old autistic son, and a 1 year old son. I ...
Erik
Currently living in:
Sycamore, IL
Throughtout all of my positions, there have been many learning and teaching experiences, fun and hard times. But through it all, I've loved the families I've helped and the memories we've made. I've work for numerous families, with sixes up to 6, children ages 2 through teen for about 10 years now. ...

Ana
Currently living in:
Hoffman Estates, IL
Provided infant care until he was 5 years which includes but not limited to routine feeding, diaper changing, story time reading, library visits, walks in the park, and showing attention to the child.
margaret
Currently living in:
Pingree Grove, IL
preschool teacher for 10 years nanny for 7years with one family

Neringa
Currently living in:
Aurora, IL
I have over 10 years working experience with kids all ages ( newborn/ toddler/ older). I have Bachelor 's degree in Elementary teaching. I've working in DuPage Montessori school in Naperville for 5 years ( job in US). And also in Europe before I moved here.
Sue
Currently living in:
Dekalb, IL
My childcare experience includes nannying,being a teacher in a child care center, Assistant Supervisor for Head Start, and Supervisor for the same program. I have been an early childhood educator for 18 years for infants-school aged children. I also have experience with children with special ...
Sara
Currently living in:
Plainfield, IL
I have worked in a home daycare for about 4 years. I have experience with children ages 1-5 years old.
Next Page >>