Next Page >>
Showing 1 - 10
»
Nannies Near 55021
Calla
Currently living in:
Faribault, MN
I am a licensed educator with a baby on the way. I desire to be able to spend my time with my baby, but would also love to care for other little ones to make some income. I have extensive experience caring for children of all ages. Throughout high school and college I worked at daycare centers ...
Susan
Currently living in:
North Mankato, MN
I have done everything from babysitter to live-in nanny. I aquired a degree in earlychildhood education. (ABA). I'm certified in CPR, infant CPR, First Aid, infant First Aid, SIDS, shaken baby, car seat safety, playground supervision and water safety. I am ...
Aleeah
Currently living in:
Bloomington, MN
I started working with 3 children (4,2,9 mos) at the mature age of 10. By age 13, I was doing overnights with multiples. While in highschool I sat for up to 13 children at one time, and had up to 5 regular sitting clients which kept me busy after school, at least 1 weekend day, and full time in ...

Mollee
Currently living in:
Rosemount, MN
I started babysitting in junior high and had my first nanny job in 11th grade. My first family was three children in grades 1st, 3rd, and 5th. I was with that family for 2 years. My second family was two children ages 2 and 6. I was with that family for one school year. The mom was a teacher so they ...

Anne
Currently living in:
Northfield, MN
I was a nanny last summer for a local family in the town that I live in. I was responsible for all aspects of the day including taking the children to programs, feeding them meals and providing and planning for activities. I also work in the childcare center at our recreation center where I go to ...
Rachel
Currently living in:
Inver Grove Heights, MN
Babysitting, Nanny, Child Care Centers
Abrielle
Currently living in:
Loretto, MN
I come from a family of 17 children so I started babysitting at a young age. Ever since then, our family has grown with nieces and nephews which leads me to more babysitting/nannying! I like to be active with the kids I watch whether it is playing outside, doing crafts, baking etc. One of the ...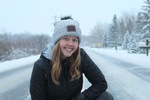 Amanda
Currently living in:
Farmington, MN
I have worked with children for the past 15+ years. I have been babysitting since I was 10 years old. I was a summer nanny for a family for 2 summers. I worked in a Montessori for 2 years along with other preschools. I also have been a nanny for the last 8 years.
Sadie
Currently living in:
Lakeville, MN
I have a very large family so taking care of the younger kids was part of growing up. I have a niece now 12 and a nephew now 5 that I have been babysitting and nannying since they were infants. My sister also had a daycare so I've helped out plenty with that.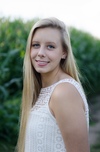 Elizabeth
Currently living in:
Minnetonka, MN
I have taught swimming lessons, taught naturalist classes, nannied a summer in Blaine, MN, and babysat for families my whole life.

Next Page >>