Next Page >>
Showing 1 - 10
»
Nannies Near 91305
hilda
Currently living in:
Van Nuys., CA
IWORK WITH THE SAME FAMILY FOR 16 YAERS.WITH TWO KIDS Iwas working for the last 3 years, wit other family with 2 kids.
jaqueline
Currently living in:
Van Nuys, CA
Taking care of new born baby...doing bottles, chanching diapers, reading, singing, bathing,cleaning, laundry, going for walk.

olga
Currently living in:
Van Nuys, CA
Take care of a children all ages, newborns, toddlers, twins and triplets.

jeannemarie
Currently living in:
Valley Village, CA
I went to school for Early Childhood Ed in Boston and worked as a HeadStart asst teacher for 6 years. After starting my own family I was a licensed home day care mom. I closed that day care when I moved. I continued to be a stay at home mom for my two sons until they were school age. I would babysit ...

Danielle
Currently living in:
Simi Valley, CA
Although I have never worked at a childcare before, I have 10+ years of experience with children ranging from infants to teens. I am CPR, AED, First Aid and Baby Care certified. I have served family's on an as needed hourly basis, as well as overnight/weekly nannying when parents travel for work or ...

Ari
Currently living in:
Calabasas , CA
I have plenty experience working with kids, as I worked at a daycare with kids ages ranging from 4 months- 4 1/2 years. I have also nannied and babysat for two sets of twins. First set of twins were five months, and the second of twins were two years old. I also worked at an after school day ...
Hannah
Currently living in:
Los Angeles, CA
I have been babysitting and nannying ever since high school, beginning with occasional jobs for friends and family, and most recently, nannying full time for several summers for a family with three young boys in my hometown. I'm now a student at Vanderbilt in Nashville, TN, where I babysit several ...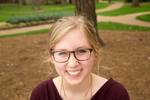 Brittany
Currently living in:
Simi Valley, CA
I use to work for an Indian family in Simi Valley. The two babies were close family friends which i potty trained both and half the day I looked over a six year old when he came home from school. I watched over them and made them breakfast and lunch. I also did light house keeping. They didn't ...

Jil
Currently living in:
Venice, CA
I have 3 incredible sons,P.E. teacher/coach 19 years at a School; Athletic Director, P.E. teacher K-8th grade and volleyball coach in Beverly Hills. Past 9 years with one girl, currently tutor, homework assistance, driving to/from school and after school activities, love to read to children. I also ...

Alessandra
Currently living in:
Venice, CA
I have cared for all ages from infants to teens.

Next Page >>