Next Page >>
Showing 1 - 10
»
Nannies Near 34133
Eva
Currently living in:
Naples, FL
Ran my own licensed day care in the state of CT for 15 years. Two associate degrees and many workshops on the develoment of children, day care issues, child rearing. Worked at summer Art and Music Camp for children grade school age as well as running before and after school programs. Worked as full ...

Heather
Currently living in:
Bonita Springs, FL
I have always worked with children. Being mature for my age, my first baby-sitting job was when I was 9 years old for a child with Down's Syndrome. I have had many nanny jobs throughout the years, in addition to my teaching career. (I currently teach and am off for the summer) I have nannied in ...

Valerie
Currently living in:
Naples, FL
I have been an elementary school teacher for over 25 years. I have been a camp counselor and have babysat since I was 10 years old. I have my masters degree in education and I love kids. I am one of 6 children. I stayed at home with my own child for the first 6 years of her life.
Ashly
Currently living in:
Naples, FL
I took helped take care my brother from the age of 8 from infancy to 18 yrs of age. I also attended FMIT and acquired all of my certifications and diploma. I worked with infants toddlers and preschool aged children. I have also held a job at program working with toddlers.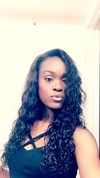 Carmella
Currently living in:
Fort Myers, FL
I raised my son, (w/o his father) who is now a very successful, 30 year old college educated, married father of one, living in the city of Chicago. I assist as live in, with their newborn Son. I also had 2 step sons for 10 years that I took care of, my son's half brothers. I worked as private home ...

Rayma
Currently living in:
Naples, FL
i take care to many children in my life , and every is wonderful and really is the lovely job

Savanah
Currently living in:
Naples, FL
I babysat from the time I was 11 until present for multiple families. I became a mothers assistant in highschool which lead me to look for full time nanny employment. During my years in highschool I was also a lifeguard and swim instructor, this included teaching children with special needs. I spent ...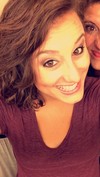 Brianna
Currently living in:
Naples , FL
Hi, my name is Brianna I'm 20 years old and I'm from Maryland. I moved to Naples about 3 years ago. I have always loved being around children. I have taken classes in early childhood education and I have a healthcare provider certification which consist of CPR, AED, and the Heimlich Maneuver. I grew ...
Susan
Currently living in:
Naples , FL
I am a teacher with a Masters Degree. I have taught elementary classes, small groups for specialized skills, and one-to-one intervention sessions. I have been a Team Leader for several grade levels. I am currently the ELL Contact for Shadowlawn Elementary which is a Title 1 school.
Tamara
Currently living in:
Naples, FL
I have enjoyed baby-sitting for 25 + years. Love doing activities with children .... Arts and crafts/ sports/swimming/ reading/ cooking etc !

Next Page >>