Next Page >>
Showing 1 - 10
»
Nannies Near 19801
Hannah
Currently living in:
Newark, DE
Ever since I can remember, I have loved children. When I was too young to watch them myself, I would go with my sister and help baby sit with her. From the age of 12, I have been paid to watch many kids ranging from newborns to teens. Most recently before I got married and moved out to Delaware, I ...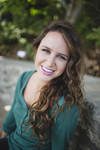 Samantha
Currently living in:
Drexel Hill, PA
10 years babysitting/ nanny experience, 3 years childcare classroom setting experience, CDA in infant/ toddler, extensive portfolio, clearances, background checks, CPR/ first aid, recommendation letters, etc.
Ann marie
Currently living in:
Newport, DE
I worked with several families as a live in nanny. I was employed on Long Island N.Y. for ten years. I took care of the children and mad3 dinner. After I left I went to college and earned my BA IN Eerly Childhood. I currently work as a daycare director in a large center. I am currently looking to ...
Heather
Currently living in:
Sicklerville, NJ
Ive done Aupair nanny jobs in Canada, South Carolina and Texas, below is just a brief description of my past nanny experience, i am always available to work. ...
Vanessa
Currently living in:
Glassboro, NJ
I have been a volunteer for Sabbath school with a church for many years. we had a schedule and classes for the children, and I have experience making those schedules and preparing their activities. I have also worked as a private nanny for three years taking care of newborns and toddlers. My ...
Raquel I.
Currently living in:
Wilmington, DE
I come from a family with 13 children, as as one of the older ones was also responsible for them. I also worked as a nanny during my undergraduate degree.
Ciani
Currently living in:
Wilmington , DE
I've never had the experience to work in childcare ,only experience I've had was to volunteer to work with children at a daycare center just assistanting with height weight and able to spend sometime doing arts and crafts , I am a medical assistant and have work in the field for two years now going ...
Stephanie
Currently living in:
Wilmington, DE
Special Needs child with 4 major Diagnosis
Karen
Currently living in:
Upper Chichester, PA
25 years caring for children
gail
Currently living in:
Bear, DE
HAVE 2 GROWN CHILDREN, TAUGHT 4-5 YR. OLDS, WAS NANNY FOR TWIN INFANTS, HAVE BABYSAT ON & OFF SINCE A TEENAGER, WAS AN ESTATE MANAGER/HOUSECLEANER /Have taught pre-k over 6 years /Have been background checked/finger-printed/just renewed first-aid/CPR
Next Page >>