Next Page >>
Showing 1 - 10
»
Nannies Near 10601
Vanessa
Currently living in:
Pleasant Valley, NY
I am an Experience college educated woman. Flexible, responsible, patient, active and creative. Over 10 years of experience working with primary school children and toddlers. B. A Psychology and Certified Medical Interpreter. CPR and First Aid certified. Excellent references. ...

Nathaia
Currently living in:
White Plains, NY
For 8 years I ...
JoAnn
Currently living in:
Hawthorne, Ny, NY
I have worked with a number of families and age groups, my recent job was taking care of two children 2 and 4.

Brooke
Currently living in:
West Harrison , NY
Hi I am Brooke an experienced caregiver and mother. My passion for young children has not outgrown me. As a child my dolls were my world. I have a brother who is 13 years younger than me that became the love of my life and my mother allowed me to participate in all the stages of her pregnancy and ...

Foxy
Currently living in:
Scarsdale, NY
I have 10+ years of experience taking care of children from 0-14 years old.

Emily
Currently living in:
White Plains, NY
Hi, my name is Emily. I have been babysitting since I could remember. Spending one summer as a Camp Counselor, I was in charge of the 7-year-old division in the day camp, I was able to manage a large number of small children as well as successfully transition from one task to another. My duties ...
Nini
Currently living in:
Hardsdale, NY
Wonderful
Elizabeth
Currently living in:
New York , NY
I've take care of my litle cousin since i was 16 years old, because i used to live with her, also i was a gymnastic teacher in my country for 6 months... and i spent 1 year healping to my other ount with her 2 babys. My family is so big so.. i have to take care a child frecuently. 2 years ago i've ...
maria
Currently living in:
Mount Vernon Ny, NY
very intresting, busy, active, always happy, it was a joy working.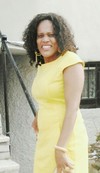 Celma
Currently living in:
Staten Island, NY
I worked with my last family for 2 years. They recently moved to Chicago. I toke care of two kids. A 2 year old. And a9 month old. It was a great job. We still keep in touch, the kids are in school full time now, and they no longer need my services.

Next Page >>