Next Page >>
Showing 1 - 10
»
Nannies Near 60185
Shannon
Currently living in:
Bloomingdale , IL
Hi, my name is Shannon. I am 26 years old and I love kids! I have several years of experience. I have been babysitting since the age of 13. I previously worked at a daycare for 3 years. I was an instructor for a children fitness class. I have also worked as a nanny/mothers helper for 2 different ...

Stephanie
Currently living in:
Winfield , IL
I have 12 enjoyable years of professional childcare experience. Five of these years were spent in a daycare setting working closely with infants and 3-5-year-olds. For four years I was a full-time nanny/housekeeper caring for two children. I am currently nannying part-time for a family I've been with ...

Katelyn
Currently living in:
Warrenville, IL
I am an experienced nanny, as well as mother of one, my daughter who is almost 2 yrs old. My experience caring for children goes back 10 years, of all ages from 6 months to pre-teen, and all ages in between. I have cared for 1 to 3 children at a time. I am also currently completing my nursing ...

Jackie
Currently living in:
West Chicago, IL
In the past, I have worked with many different children. I have experience with twins, special needs, hearing impaired, infants all the way to teenagers.

Maria
Currently living in:
Melrose Park, IL
Being work with new borns,toddler and school age has been wonderfull. Love to interact with children, and being part of their life,
Alexis
Currently living in:
Lisle, IL
I have been watching my 12 year old nephew since he was a month old.
Lisa
Currently living in:
Saint Charles, IL
I've been taking care of children since I was 12. I love kids! They are so much fun to watch grow,learn and react to seeing so many different things in life there is to learn about and do! Love to help raise with the family well mannered and behaved children who will be our future.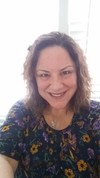 Lauren
Currently living in:
Chicago, IL
I have been babysitting since I was old enough to stay home by myself and was a nanny every summer through high school and college. I have been a full time nanny since graduating with a health and fitness degree in 2009. I now have a son but would like to continue nannying for other children as ...
lupe
Currently living in:
Darien, IL
I, was a nanny for 2 twin girls for 12 yrs.

jessica
Currently living in:
Lake Barrington , IL
My experience includes a child care center I worked in where I had up to six children at a time. The youngest being about 8 months and the oldest about 10 yrs old. I loved my job there as well as had some kids that loved me! I would have certain parents only bring their children only if I were to be ...
Next Page >>