Next Page >>
Showing 1 - 10
»
Nannies Near 06795
Lorena
Currently living in:
Ansonia, CT
take the kids to the school,to the park, to library,to the programs,cook cookies

Debbie
Currently living in:
Ansonia, CT
I have 20 yrs, of nanny experience. From New born thru teen.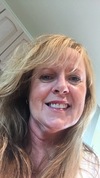 Shaina
Currently living in:
Trumbull, CT
I have been in childcare on and off for over 10 years and I simply love it! I've had experience with infants, toddlers, twins and pretty much any other age. I've also had a lot of experience with watching multiple children at once.

Ashley
Currently living in:
Watertown, CT
I have over 15 years of babysitting experience and 9 years of experience as a preschool teacher. I have cared for children as young as 2 weeks and as old as 8 years. I am also an animal lover!

Samira
Currently living in:
Middlebury, CT
I am a mother of 15 and 11 years old, I have have a lot of experience with babys and toddler. I am very patient, flexible and very caring.
Zodwa
Currently living in:
Union City, NY
i am zodwa,i am flexible in working for your family and am fully matured,i have experience in looking after all age group of children,preparing snach,breakfast,dinner and doing their laundry will also take them for activities or to the park will teach them,drawing and can read them stories and can ...
Savannah
Currently living in:
Cromwell, CT
I have over 10 years of experience with kids ages ranging from newborn to 13 years of age.
Linda
Currently living in:
Beacon Falls, CT
I have two degrees in Early Childhood Education; an AS in ECE as well as a BA in Child Study. I have taught preschool, with over 20 years experience to 3,4,&5 year olds in a classroom of 20 children. I was the head teacher with an assistant. I also have two children of my own, ages 30 and 20.

Devon
Currently living in:
Cheshire, CT
Hi! My name is Devon and I am a 36-year-old stay-at-home mother of four including identical twin girls who are 19 months old (born 1/5/2016). I have been a professional nanny as well as owned my own small Family Daycare in the past but decided to take some time off after my twins were born. I live a ...

Jade
Currently living in:
Bristol, CT
I work for xx as an event coordinator, and as a camp counselor where I work the full summer with children from ages 6-12. I am also a babysitter, and have had 6 year of experience with children ages ranging from 2-13. References available upon request!

Next Page >>