Next Page >>
Showing 1 - 10
»
Nannies Near 60555
kim
Currently living in:
Hoffman Estates , IL
I have 20+ years in the Early Childhood field, I'm teacher qualified.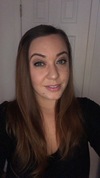 michelle
Currently living in:
Fort Washington, MD
will i am a live in naany now just look for nite work

Sarah
Currently living in:
Roselle, IL
I started off doing occasional care for families who needed date nights or to run errands/days off. I then landed a job with a family of 2 children for 5 years since they were infants. I moved here in Illinois in 2014 and worked for a family with 2 children ages 1 and 7 for 6 months. After that, I ...
Scherrie
Currently living in:
Schaumburg, IL
Children bring joy to the world and to me it fills your heart with warm and compassion to watch them grow and become special people if people would act more like children the world would be a better place
Susanne
Currently living in:
Chicago, IL
I periodically watched children during high school. After graduation from college I planned to take some time off before graduate school. I started nannying/babysitting full time in 2005 and enjoyed it very much. This is now my 12th year taking care of children . I have cared for children ranging ...
Dawn
Currently living in:
Hoffman Estates, IL
My name is Dawn. I have been a nanny for 20 years, all of my positions have been long term with the longest being 7 years with a single family. I have cared for children between the ages of newborn to 16 years old. I have cared for children with different disabilities including ...
Shawn
Currently living in:
Romeoville, IL
I have 27 years experience as a F/T Nanny. I have been with 10 wonderful families and have cared for over 30 children in my career. I have cared for many sets of twins, and have nanny shared between multiple families. I have many years experience potty training toddlers and have had the ...

Lisa
Currently living in:
Saint Charles, IL
I've been taking care of children since I was 12. I love kids! They are so much fun to watch grow,learn and react to seeing so many different things in life there is to learn about and do! Love to help raise with the family well mannered and behaved children who will be our future.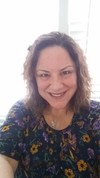 Katelyn
Currently living in:
Warrenville, IL
I am an experienced nanny, as well as mother of one, my daughter who is almost 2 yrs old. My experience caring for children goes back 10 years, of all ages from 6 months to pre-teen, and all ages in between. I have cared for 1 to 3 children at a time. I am also currently completing my nursing ...

Jamie
Currently living in:
Barrington, IL
In my 11 years of childcare I have gained copious amounts of experience from daycare to in home care. I have taken early childhood education courses, I'm CPR/First Aid/AED Certified, have a clean criminal record, and reliable transportation. I describe my care-giving as ...

Next Page >>