Next Page >>
Showing 1 - 10
»
Nannies Near 02451
Teri
Currently living in:
Raynham, MA
In home daycare, mothers helper, raised 3 of my own and a foster child, live in Nanny to an autistic 5 y.o. and 3 y.o.brother. Cared for 3 siblings ages: 10,7,2.5 and another family w/3 siblings: 6, 3 and 1.
Giana-Carla
Currently living in:
Woburn, MA
I have experience working at a summer camp, babysitting my family members and neighbors children. ...
Rehemah
Currently living in:
Waltham, MA
I have experience with kids, I have three kids of my own whom I raised very well before coming to the US. While here in the US, I have been doing a lot of nanny work and working with different families on call to take care of their children.
Katie
Currently living in:
Swampscott, MA
I have been a nanny for over 20 years . I have a lot of experience with infants and toddlers. I have mostly been a nanny but I have also worked in daycare in the infant and toddler rooms.
Flora
Currently living in:
Hudson, MA
I am currently working in a special education program for a middle school. I have been with the same school district for ten years, in a range of grade levels. I have 20 yrs of infant to pre teen experience in childcare.

Anadir
Currently living in:
Everett, MA
I was work as a nanny for abut 14 years
Alexsandra
Currently living in:
Malden , MA
I work as a nanny share for almost 3 year. I started with them they were 3 and 4 months old. We have a great time together. We took walks, went to the library, museus, playground, zoo, all that age appropriate. They both started school so they didn't have enough hours for me.
Beth
Currently living in:
Belmont, MA
I have been babysitting since I was 10, going along with my older sister. I have babysat for many families over the years. I have traveled to Florida, Colorado, Cape Cod, vacationing with families. I love children. I actually babysat tonight for 3 boys ages, 4, 6, & 7. ...

Rebecca
Currently living in:
Arlington, MA
I have been working with children since I have been a child myself. I started off babysitting for family and friends when I was younger and worked my way up to be a lead toddler teacher and a part time nanny and mother's helper. Working with children is my passion and I put my full heart into my ...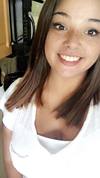 LAUREN
Currently living in:
Brighton, MA
I have 3 years post-graduate experience working in the South End with youth of all ages in a non-profit setting doing outdoor adventure activities and summer camps. I have experience providing care for my cousins' children (newborn and ages 2 months, 5 years, and 12 years) including overnight care ...

Next Page >>