Next Page >>
Showing 1 - 10
»
Nannies Near 02451
Rebecca
Currently living in:
Arlington, MA
I have been working with children since I have been a child myself. I started off babysitting for family and friends when I was younger and worked my way up to be a lead toddler teacher and a part time nanny and mother's helper. Working with children is my passion and I put my full heart into my ...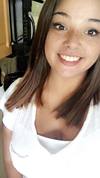 LAUREN
Currently living in:
Brighton, MA
I have 3 years post-graduate experience working in the South End with youth of all ages in a non-profit setting doing outdoor adventure activities and summer camps. I have experience providing care for my cousins' children (newborn and ages 2 months, 5 years, and 12 years) including overnight care ...

Beth
Currently living in:
Belmont, MA
I have been babysitting since I was 10, going along with my older sister. I have babysat for many families over the years. I have traveled to Florida, Colorado, Cape Cod, vacationing with families. I love children. I actually babysat tonight for 3 boys ages, 4, 6, & 7. ...

donna
Currently living in:
Newton, MA
when my children were younger I was a licensed Home Daycare Provider. Then I worked as an assistant in a Home Daycare, then became a nanny
Julie
Currently living in:
Medford, MA
Babysat at age 14, volunteered in high school in infant room, worked at a day care started at age 17-22. Then work at a pediatric dental office. Also watched my niece and nephew since they were newborns, and babysat a family on we'd. Nights.
Irina
Currently living in:
Manchester, NH
Worked as a nanny for a families with two kids ages from three month to six years. Worked at a Day Care in Newton, MA.

Dawn
Currently living in:
Natick, MA
I've been a career Nanny for over 20 years I've worked with all ages from infant up to teens.
Sofia
Currently living in:
Revere, MA
I have a special heart for young kids/infants. I see them as our future and just need Guidons and someone who believes in them. Allowing them to make mistakes will only help them grow so much better. I love seeing kids that I have took care of so happy, playful and full of energy. They kept me going ...

Teri
Currently living in:
Raynham, MA
In home daycare, mothers helper, raised 3 of my own and a foster child, live in Nanny to an autistic 5 y.o. and 3 y.o.brother. Cared for 3 siblings ages: 10,7,2.5 and another family w/3 siblings: 6, 3 and 1.
Yatzel
Currently living in:
Revere , MA
I have 3 years experience 2 years ago in Phoenix,AZ and 1 year ago in Boston, MA
Next Page >>