Next Page >>
Showing 1 - 10
»
Nannies Near 06085
Elizabeth
Currently living in:
Burlington, CT
I have a Bachelor's degree in art education and have had years of experience teaching art to children ages 2-18. I have worked at an educational daycare in the past and only left because I did not approve of the way they disrupted the children's day by moving them to different classrooms. I have been ...
Cyndi
Currently living in:
Waterbury, CT
Most recently I watched two newborns. Dec 2015-June 2016 baby was 2months -8months and June 2016-Dec 2016 baby was 5months- 11months. Before that I cared for 3 boys in Milford twins age 3 months- 3.5 yrs old with a two yr older brother in preschool. During this time I took eight months off for ...

Joanna
Currently living in:
Simsbury, CT
I have pervious experience with child care. I have been working as a ski instructor since 2011. As a ski instructor I was not only a role model for younger children but also taught people of many ages how to ski and how to improve their skiing. I was responsible for the safety of the lesson and ...

Zodwa
Currently living in:
Union City, NY
i am zodwa,i am flexible in working for your family and am fully matured,i have experience in looking after all age group of children,preparing snach,breakfast,dinner and doing their laundry will also take them for activities or to the park will teach them,drawing and can read them stories and can ...
Lori
Currently living in:
Wallingford, CT
I cared for a family with 3 girls for 21/2 years. I care for 2 boys on Monday. I also care for a 1 year boy, but family has moved and I am helping out until June 21 until the father is done for summer vacation
tanya
Currently living in:
Manchester, CT
I have been babysitting since I was 11yrs old around the neighborhood then worked in daycare center and became a nanny at the age of 18. I had nannied for while then went to office work, then back to being a nanny. I have had expeirence with mutiples and worked with families with nanny share.

Lauren
Currently living in:
Naugatuck, CT
I have been a nanny for the past 12 years and have worked for 3 families. I have cared for children ages newborn to teen. Along with taking care of the children, my job also included doing the children's laundry, grocery shopping, dropping off and picking up from school, taking children to ...
Robin
Currently living in:
Meriden, CT
Majority of my babysitting experience has been within my own family, with an occasional job for family friends, or families within the community. Outside of babysitting, but still childcare related, I have worked in a kindergarten classroom for the past three years as a teacher's aide. I am ...

Gabrielle
Currently living in:
West Hartford, CT
I have worked as a camp counselor and director for three summers, as a tutor and SAT critical reading instructor, and most recently as a paraprofessional in a special education school setting. I have also babysat since I was 15.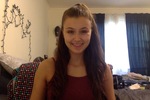 jeanne
Currently living in:
Waterbury, CT
I have been working with a family for the last 15 years, but will soon need to move forward because they will no longer need me full time, because all kids will be in school full time. I enjoy what I do very much, and feel I have a lot to bring into the position as a primary care giver.

Next Page >>