Next Page >>
Showing 1 - 10
»
Nannies Near 06778
Zodwa
Currently living in:
Union City, NY
i am zodwa,i am flexible in working for your family and am fully matured,i have experience in looking after all age group of children,preparing snach,breakfast,dinner and doing their laundry will also take them for activities or to the park will teach them,drawing and can read them stories and can ...
Rhonda
Currently living in:
New Hartford, CT
I was a nanny for 8.5 years before opening my own in home daycare. I ran that alone for 17 years. I've worked with children from infancy through upper elementary school. I've worked with children with autism, ADHD, sensory issues, and of all energy levels.
Aurora
Currently living in:
Winchester, CT
10 year as a housekeeper and nanny. I've been ...

Donna
Currently living in:
Farmington, CT
I cared for a family with 4 children ranging in age from newborn to age 8. The mother had life threatening complications after giving birth to her fourth child. The father worked in another state which was about a 10 hour drive each way. The family was brought to stay at the fathers parents working ...

Christina
Currently living in:
New Britain, CT
Experienced elderly and special needs caretaker. Caring, focused, adaptable, patient and strong; performs the day-to-day activities of care giving in a cheerful, supportive manner. Years of experience in care giving for elderly as well as children of different ages. Willing to babysit for children ...
Nancy
Currently living in:
Southbury, CT
I've raised my own 3 children happily and successfully on my own. Now that they're adults I'd love to offer my services to assist another family. I'm a Terrific Right Hand, Personal Assistant, Nanny, House Manager, Homemaker, Pet Sitter and Elderly Care Provider. Stellar Professional References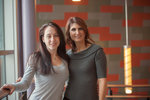 Andreka
Currently living in:
Brooklyn, NY
I have years of experience. I was a live in nanny for paternal twins from birth to age 2. I have had part time positions caring for children between the ages 4-7
Alyssa
Currently living in:
Newington , CT
Other than raising my own 3 kids. I have been a nanny to another family who Ives found on care.com. Their child is now going to school in the fall and I am no longer needed. I have experience with cloth diapers. I am understandable with common sickness even if it means exposing my own son. I am ...
vanessa
Currently living in:
East Haven, CT
I have 10 year the nanny experience I love the kids , I like the music class history time playground walking around craft reading and play days I love the pets

Maureen
Currently living in:
Oakville, CT
I've had previous experience with both babysitting and being a nanny. Although it's been a few years since I've worked in the field, I'm great with kids and ready to work in the field again.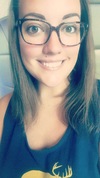 Next Page >>