Next Page >>
Showing 1 - 10
»
Nannies Near 91357
Raquel
Currently living in:
West Hills, CA
I worked for a family for 3yrs, worked at a pre-school for 2 1/2yrs.
Angie
Currently living in:
Sylmar, CA
1 year as a nanny for 2 children ages 2 1/2 and 1 as well as 3 older boys school age. I cooked meals for the children, picked up the 3 boys from school and did homework with them. I also bathe and got them ready for bed. ...
Martha
Currently living in:
Canoga Park, CA
I have experience caring for infants, twins and young children with full responsibility.

Jen
Currently living in:
Studio City, CA
I was a nanny to 1 family for 5 years as well as a few shorter terms. I am very organized, a good role-model, and fun to be around. I started to nanny on accident. I was actually an Estate Manager for a man that had his kids come over sometimes, they started wanting to hang out with me, we started ...

Hannah
Currently living in:
Los Angeles, CA
I have been babysitting and nannying ever since high school, beginning with occasional jobs for friends and family, and most recently, nannying full time for several summers for a family with three young boys in my hometown. I'm now a student at Vanderbilt in Nashville, TN, where I babysit several ...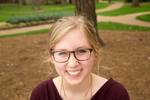 Danielle
Currently living in:
Simi Valley, CA
Although I have never worked at a childcare before, I have 10+ years of experience with children ranging from infants to teens. I am CPR, AED, First Aid and Baby Care certified. I have served family's on an as needed hourly basis, as well as overnight/weekly nannying when parents travel for work or ...

Angela
Currently living in:
Encino, CA
My past child care experience includes mostly working with infants and toddlers. I love watching children grow and facilitating their growth through each milestone of development.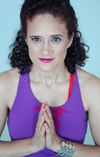 Christine
Currently living in:
Valencia, CA
Hello, my name is Christine, I have over 30 years experience with kids. Not only have I raised 2 of my own, but I have had the privilege of working with several wonderful families. My most recent position was with a family with 4 kids ages 6-16 when I began and 10-20 when the dad remarried. I was a ...
April
Currently living in:
Torrance , CA
Took care of children from birth to teenaged kids. Cooked meals, help with home work and play with children
gina
Currently living in:
Los Angeles, CA
I have been a babysitter on and off for the past 10 years. I have experience in tutoring, taking the kids back and forth to school,preparing meals, as well as going to do many different outdoor activities. I also enjoy doing in the house activities such as arts and craft, baking, and sporting ...

Next Page >>