Next Page >>
Showing 1 - 10
»
Nannies Near 33601
Amoy
Currently living in:
Tampa, FL
i love children, i have 3 of my own 25yrs,22yrs and 11yrs old.I am a lovable person that works very hard an honest and clean and always looks out the childs safety well-being and health. I'm always loved by anyone i have worked for, but children get older that they don't need a babysitter anymore.I ...

Shermal
Currently living in:
Tampa , FL
I enjoyed my frist experience it was alot of fun and it pointed me in the direction i wanted to go in for my future.
Deanna
Currently living in:
Tampa, FL
I have over 10 years experience in child development and 15 years experience as a house keeper, family assistant, nanny and personal assistant. I love organizing, hand on activities such as reading, dancing, puzzles, arts and crafts, snuggling and helping with whatever is needed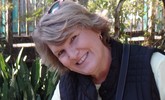 Wendy
Currently living in:
Tampa, FL
I had a daycare in my home for 14 years ranging in age of 5 weeks to 12 years old. 12yrs. The children I have taken care of range from the ages of 6wks-14yrs Older ones come back over the summer while school is out if needed.
jeani
Currently living in:
Plant City, FL
babysat often in teen years raised 2 children of my own,babysat8,6,5,3,newborn -toddler,plus a 14yr quadrepelegic olds,developmentally disabled,paralyzed victim

Vanessa
Currently living in:
Tampa, FL
I have ,9 grand kids I have lots of experience.
lisa
Currently living in:
Riverview, FL
I have been working with children for 18 years. I believe that what I do is important for both the parents and children I work with. I believe in challenging children physically and intellectually and I am proactive about encouraging children to progress to the next step.

Breanna
Currently living in:
Tampa, FL
Babysitting ages 2 months to 10 years
Ashlyne
Currently living in:
Tampa , FL
Hello, My name is Ashlyne! I am fun and adventurous - ready for Cowboys and Indians, scavenger hunts, and silly dance parties! I am efficient in the kitchen and do not mind picking up or helping with homework! I love kids of all ages! I am an experienced child care giver and have worked in elementary ...
Miroslawa
Currently living in:
Seminole, FL
15 years, 3 Families in 15 years, newborns to 7 years old, all in Chicago area. After moving to Florida 4 years ago - 4 years with one Family (2 babies), till now...
Next Page >>