Next Page >>
Showing 1 - 10
»
Nannies Near 98409
Kassanndra
Currently living in:
Tacoma, WA
I've been caring for children since I was a child. It some how got around the neighborhood that I liked to look after the kids and so all the parents would tell their children to come over to me to be cared for (which often included feeding them, bathing them, and the like). I was only 13-14 at the ...

jada
Currently living in:
Tacoma, WA
I have watched children since i myself were very young. I love to work with children and i am very good at it especially because my love for swimming, playing guitar, singing, video games and other general hobbies i can share with them.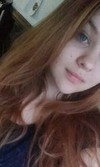 Esther
Currently living in:
Federal Way, WA
I am first a mother of a teenage girl
Karmen
Currently living in:
Tacoma, WA
My first nanny position was work one family for almost five years. I took care of two girls from ages of 2 and 3. While being their nanny I accomplished my degree in Early Childhood Education. After graduating I began working as a preschool teacher for 2 to 3 year olds. I later began working as a ...
agustina
Currently living in:
Renton, WA
CAREER OBJECTIVE ...

shelley
Currently living in:
Tacoma, WA
I have been in the nanny field for the past 10 years. Prior to that I was a preschool teacher for about 15 years. Ihave also ran my own "in home" daycare. I have several letters of references per your request.

Shane
Currently living in:
University Place, WA
I have been a nanny for 44 years. I have worked as a La Leche League leader helping mothers and babies with breastfeeding for over 10 years. I have taught at Universities: UMass Amherst, the College for translators in Pisa, Italy, at Cambridge and Canterbury, at TCC and Pierce College. I ...
Barbara
Currently living in:
Lakewood, WA
Early Childhood Education degree, Nanny, Childcare, Preschool Teacher, Summer Day Camp mother of 2 adult children: A teacher and a Captain in the Army. Nanny, Preschool Teacher Day Camps and After School Program and Drop in Nursery. Day Care Home.

Cheri
Currently living in:
Tacoma, WA
I've raised 2 daughter's now they are age 22 and 20 years old. I have a 2yr old grandson & newbirn grandaughter. I worked in the healthcare industry for 15 years. I was married for 15 years. I'm ready to earn income doing something that makes me happy.
Brittani
Currently living in:
Seattle, WA
I don't have past child care experience, however, I have 4 Children ages 9-2.

Next Page >>