Next Page >>
Showing 1 - 10
»
Nannies Near 60178
margaret
Currently living in:
Pingree Grove, IL
preschool teacher for 10 years nanny for 7years with one family

Doreen
Currently living in:
Dekalb, IL
all went well with families other then one bad experience with not getting paid on time.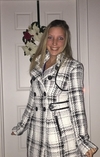 Erik
Currently living in:
Sycamore, IL
Throughtout all of my positions, there have been many learning and teaching experiences, fun and hard times. But through it all, I've loved the families I've helped and the memories we've made. I've work for numerous families, with sixes up to 6, children ages 2 through teen for about 10 years now. ...

MARILOU
Currently living in:
Elgin , IL
10 years experience of child care in Hong Kong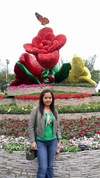 Alissa
Currently living in:
Elgin, IL
My name is Alissa, I am 23 years old & have been a nanny for 5 years now. I am also a mother of a beautiful 5-year-old little girl. I'm VERY outgoing, loving, patient, fun & most importantly, reliable! I can be extremely flexible when it comes to my schedule. I am CPR and FIRST AID certified. I ...
Stacey
Currently living in:
Elburn , IL
I have 8 years experience as a personal nanny for three separate families, and an additional 8 years of babysitting before that. I have cared for infants, toddlers, and young adolescents, both boys and girls. I currently nanny for a family with a 2.5 year old autistic son, and a 1 year old son. I ...
Annabel
Currently living in:
Elgin , IL
Long term nanny. My last three families needed me for up to 5 years. Experienced with newborn twins, toddlers and elementary aged children.
Sue
Currently living in:
Dekalb, IL
My childcare experience includes nannying,being a teacher in a child care center, Assistant Supervisor for Head Start, and Supervisor for the same program. I have been an early childhood educator for 18 years for infants-school aged children. I also have experience with children with special ...
Scherrie
Currently living in:
Schaumburg, IL
Children bring joy to the world and to me it fills your heart with warm and compassion to watch them grow and become special people if people would act more like children the world would be a better place
Christine
Currently living in:
Huntley, IL
I'm raising my own children and have provided in home daycare for over 12 yrs. I had been a nanny prior to that for several yrs. too.

Next Page >>