Next Page >>
Showing 1 - 10
»
Nannies Near 08085
Samantha
Currently living in:
Drexel Hill, PA
10 years babysitting/ nanny experience, 3 years childcare classroom setting experience, CDA in infant/ toddler, extensive portfolio, clearances, background checks, CPR/ first aid, recommendation letters, etc.
Vanessa
Currently living in:
Glassboro, NJ
I have been a volunteer for Sabbath school with a church for many years. we had a schedule and classes for the children, and I have experience making those schedules and preparing their activities. I have also worked as a private nanny for three years taking care of newborns and toddlers. My ...
Hannah
Currently living in:
Newark, DE
Ever since I can remember, I have loved children. When I was too young to watch them myself, I would go with my sister and help baby sit with her. From the age of 12, I have been paid to watch many kids ranging from newborns to teens. Most recently before I got married and moved out to Delaware, I ...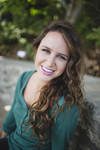 Heather
Currently living in:
Sicklerville, NJ
Ive done Aupair nanny jobs in Canada, South Carolina and Texas, below is just a brief description of my past nanny experience, i am always available to work. ...
Lindsey
Currently living in:
Hershey, PA
I've been babysitting for neighbors/friends since I was thirteen years old. I also have a little brother who is five. I watch him regularly. I taught gymnastics for two years to 5-6 year olds. I have four years of nanny experience. I cared for children five months to eleven years of age.

Lindsay
Currently living in:
Logan Township , NJ
I have been watching my three nieces and two nephews for a few years now. Their ages range from two months old to 13 years old. I like to do fun arts and crafts with them to keep them busy and learning.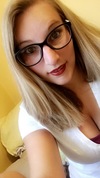 Krystle
Currently living in:
Stratford , NJ
I am an experienced and motivated child care taker with great organizational skills and years of experience. I have worked in daycare centers as head/assistant teachers. In the centers I would do art with the children, change diapers, give lunch, follow the nap schedule, and do activities based on ...
Madison
Currently living in:
Blackwood , NJ
I have been watching children since I was old enough! Between my siblings(4 younger), cousins, nieces and nephews and professional childcare. I've nannied for families, worked in a day care and I am a teacher for the children's school at my church. I have infant-teenage experience.
Sharon
Currently living in:
Upper Darby, PA
Work and daycare had foster children
Samantha
Currently living in:
Philadelphia, PA
Hello, I am a 26 year old graduate from Rowan University with a BA in Psychology specializing in Childhood Development and Behavioral Issues. I come from a large family of 8 children, so I was around children constantly growing up. I have previous experience working as a preschool teacher at The ...
Next Page >>