Next Page >>
Showing 1 - 10
»
Nannies Near 60174
Alissa
Currently living in:
Elgin, IL
My name is Alissa, I am 23 years old & have been a nanny for 5 years now. I am also a mother of a beautiful 5-year-old little girl. I'm VERY outgoing, loving, patient, fun & most importantly, reliable! I can be extremely flexible when it comes to my schedule. I am CPR and FIRST AID certified. I ...
MARILOU
Currently living in:
Elgin , IL
10 years experience of child care in Hong Kong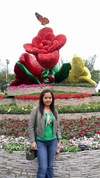 Scherrie
Currently living in:
Schaumburg, IL
Children bring joy to the world and to me it fills your heart with warm and compassion to watch them grow and become special people if people would act more like children the world would be a better place
Annabel
Currently living in:
Elgin , IL
Long term nanny. My last three families needed me for up to 5 years. Experienced with newborn twins, toddlers and elementary aged children.
kaila
Currently living in:
Elgin, IL
I have provided babysitting and nannying services over the past 10 years for children as young as 6 months to about 10 years old. I'm looking for something more long term right now as I'm looking to leave the corporate world.
Colleen
Currently living in:
Batavia , IL
I have been a nanny for 8 years. I have worked with 2 infants not including bringing up my own son. I have also work with elementary kids all the way to high schoolers. I am a long term nanny and have stayed with families for a min of 3 years.
Maria
Currently living in:
Melrose Park, IL
Being work with new borns,toddler and school age has been wonderfull. Love to interact with children, and being part of their life,
Julie
Currently living in:
South Elgin , IL
I am trusting, caring,loving, fun, and have been told always smiling. I have use to work at a health club as a child care prodvider and at times watch children as many as 10 at a time. I have babysat for family and friends sense I was 12 years old. I am now 25 and still love to babysit when I can. I ...

Lisa
Currently living in:
Saint Charles, IL
I've been taking care of children since I was 12. I love kids! They are so much fun to watch grow,learn and react to seeing so many different things in life there is to learn about and do! Love to help raise with the family well mannered and behaved children who will be our future.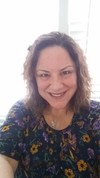 Stacey
Currently living in:
Elburn , IL
I have 8 years experience as a personal nanny for three separate families, and an additional 8 years of babysitting before that. I have cared for infants, toddlers, and young adolescents, both boys and girls. I currently nanny for a family with a 2.5 year old autistic son, and a 1 year old son. I ...
Next Page >>