Next Page >>
Showing 1 - 10
»
Nannies Near 10590
Angela
Currently living in:
Danbury , CT
I work mrs.Laura Jocab I take caring 3 children ages 1,4,6,I am loving be with the kids,we have a lot of fun,I do everything for the kids dressing play outside I drive the old one for school.I have a good time with this family.
Sarah
Currently living in:
Scarsdale, NY
Babysitting for families & camp counselor during summers

Bobbi
Currently living in:
Bethel , CT
I've worked in childcare since 1992.I have worked in daycare centers, and in homes as a sitter, and as a nanny. From 1995-2010, I ran a daycare in my home. I took care of children of all ages, and have experience with ADD, ADDHD, twins, autism and extreme tempr. Since 2013 I worked with seniors.

Phaniphak
Currently living in:
Norwalk , CT
I went to summer camp to be assisted foreign teachers in Thailand I helped them for prepared food, activities they're 1.3-12 years old ...

Nancy
Currently living in:
Southbury, CT
I've raised my own 3 children happily and successfully on my own. Now that they're adults I'd love to offer my services to assist another family. I'm a Terrific Right Hand, Personal Assistant, Nanny, House Manager, Homemaker, Pet Sitter and Elderly Care Provider. Stellar Professional References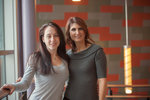 Cindi
Currently living in:
Danbury Ridgefield, CT
I am a mother of four boys, Married to a pilot, I had a Day Care in my home as a side job for the past 25 years!!

Olga
Currently living in:
Norwalk, CT
Some of my qualifications are:My Name is Olga. I am a mature woman, of 3 All adults adults now). I love spending time mother and being All adults adults have many years of experience as a nanny and I absolutely love what I do. ...
Viera
Currently living in:
Huntington Station, NY
22 years with 4 different families (1-2 children) - provided basic child care, planned,created and supervised various indoor and outdoors activities, assist children with homework, taught healthy eating habits and personal hygiene, organized activities that stimulated children's growth, help ...
Krissie
Currently living in:
Ossining, NY
I have been working with children since the age of fifteen when I started as a camp counselor. I have over 15 years experience with little infants through teenagers. I was a camp counselor many times from gorlacout camp to overnight youth camp. I have experience working in daycares with the 3 month ...
Barbara
Currently living in:
Bridgeport, CT
I am a mother, grandmother. I am currently caring for a little boy and have been since he was 5 weeks old. I helped my son with my grandson because he lost him mom when he was 4 years old. I have such a love for children. I use to work in an office, but when I was laid off I decided to do something ...
Next Page >>