Next Page >>
Showing 1 - 10
»
Nannies Near 92075
Allison
Currently living in:
Carlsbad, CA
All the families I have worked for have been a blessing in my ife, the children from ages newborn to 11- 12 years of age ( some of whom are now in college!!) and I still stay in contact with have been enrinching, fascinating,awesome life experience for me....I love all the families I have cared for ...

Rebecca
Currently living in:
Encinitas, CA
I began working with children at 13 teaching Irish dance classes of 10-25 students per class ranging from 3. 5 -12 years old. I taught for 12 years loving every minuet. ...

Claudia
Currently living in:
San Diego , CA
I have been a nanny for the past 18 years. I have excellent references, CPR and background check.
Griselda
Currently living in:
Vista, CA
Opened and operated a licensed daycare in my home for a year and 8 months.
Leonor
Currently living in:
San Diego, CA
I have raised two children of my own, who are now grown women. My one daughter has two young children (ages 2 1/2 and 18 weeks), whom I have spent lots of time caring for and who are my light and joy. I am currently working with a family of three boys, (ages ranging from 18 months to 9 1/2) and I ...

Paula
Currently living in:
San Diego , CA
The most recent family i was with for 7 years. I unfortunately had to leave due to moving to San Diego. I started with the family when their daughter was only 3 weeks old and was responsible for getting her down for naps, feeding and dealing with stored breast milk, and organizing daily activities
Rosina
Currently living in:
Carlsbad, CA
I have been a full-time professional nanny for over 5 years. The first family I worked for had 2 young ones, 8 months and 3 1/2. Duties included: meals/snacks, tidying up after children, outdoor/indoor play, transporting to day care, creating age appropriate educational games and crafts, sleep and ...
Tanya
Currently living in:
Oceanside, CA
I have over 18 years of experience of taking care of children ...
Michelle
Currently living in:
San Diego, CA
I am a certified teacher. I received my Associate, Bachelor and Master Degree from New York State. I have more than six years teaching experience with children aged infant through 13. I babysat regularly for a few years for a family with two children, and now babysit every once in a while.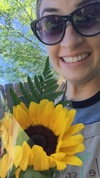 Christine
Currently living in:
Encinitas, CA
During my undergraduate career, I was balancing a full school load and caring for a one year old girl from 7am to 5pm 3 days a week. I prepared her breakfast, lunch, and small snacks. I took her on walks (I also walked the dog just because I wanted to) and to the park to play. We played with ...

Next Page >>