Next Page >>
Showing 1 - 10
»
Nannies Near 95682
Ashlyn
Currently living in:
Folsom, CA
I have an eight year old sister that I have been babysitting and taking care of since she was born (and since I was 11). When I was 14, I started babysitting for a family with one month old twin girls (they are five now) and their older sister, who was 5 (she's ten now). I have also babysat for a ...

Joy Lynn
Currently living in:
Elk Grove, CA
I was 12 years old when I got my first babysitting job an infant, After that I became the neighborhood sitter. Since then friends, family and church members would have me take care of the children including overnights and weekends. I did in home care to stay home with my children when they were pre ...
Lisa
Currently living in:
Orangevale, CA
You will find me to be very trustworthy, honest, always easily accessible, communicative in a gentle, loving and kind way, respectful of your privacy, property and requests, reliable, very organized, detailed and able to multitask. ...

Shadena
Currently living in:
North Highlands, CA
Cleaning feeding change diapers cooking wash dishes infants /childens reading

ANA
Currently living in:
Sacramento, CA
I take care of kids since I was 16yo, I have a lot of experience, currently taking care of 5yo twins during the afternoons and nights on week days.

Jennifer
Currently living in:
Rocklin, CA
I was the primary care giver for my sister who is eleven years younger than myself. I baby-sat for many years before I worked as a live-in nanny for two years starting in 2012.I was a live-out nanny for six years total. Currently I am an xx teaching assistant in a licensed childcare ...

Maria Flavia
Currently living in:
Davis, CA
Olá, my name is Maria, 24, and I'm looking for a position of Live In or Live Out (full time) nanny in Davis and Sacramento county, for the first week of April. I've been working as live in nanny for the past two years, but I'm willing to work full time as live out. I'll be leaving my current job as ...
Betty
Currently living in:
Stockton, CA
Developmental Therapist children 0-3 from 1999-2012 ; 8 years as ECE Classroom and speech assistant; home daycare; worked in salvation army camps, Bible School, gave piano lessons

Janet
Currently living in:
Citrus Heights, CA
*Elementary School Teacher for 17+ years *Licensed Family Daycare Owner 2 years *Parent 25 years
Amy
Currently living in:
Shingle Springs, CA
My passion is in working with children. My experience includes, but is not limited to: -babysitting since I was 16 years old. -tutoring ages 6-17 mainly in math and some reading. -Sunday school teacher ages 2-5 -VBS group leader ages 2-15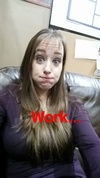 Next Page >>