Next Page >>
Showing 1 - 10
»
Nannies Near 95682
Natalie
Currently living in:
Auburn, CA
I have nannied, babysat, and instructed swim lessons for dozens of families. I have multiple references.
Caitlin
Currently living in:
Newcastle, CA
Throughout high school I babysat for around 4 years on weekends. I also was apart of a small company, where I would dress up as Disney characters and perform at birthday parties. In college, I would babysit and worked as a child care attendant at 24 Hour Fitness.
Heather
Currently living in:
Roseville, CA
I worked in day care for 12 years, 5 years experienced being a nanny, plus Ive taken care of my nieces and nephews.
Geri
Currently living in:
El Dorado Hills, CA
I love kids. I worked as a live in nanny in Texas and California. I've worked with kids my whole life. I've taught dance since I was 16, and I've volunteered in the nursery at church along with babysitting. I am currently working in an office, and though it pays the bills, I would rather be working ...
Jordyn
Currently living in:
Sacramento, CA
I've always worked as a babysitter on and off throughout my life but the biggest child oriented care I've done is when I was a nanny for two years for a family with nine children. The week I started was the same week the youngest was born so I do have experience with infants. I would be more than ...
yvette
Currently living in:
Roseville , CA
Nanny for 6 years..we went on daily outings, fun and educational field trips, we did activities and played fun games arts and crafts, educational activities ..
Maritza
Currently living in:
Rancho Cordova, CA
I prefer to work with newborns and younger children, so that I can instil proper manners and life skills. It also helps in teaching another language.

mandy
Currently living in:
Folsom, CA
I have been a nanny for 22 years. I have helped raise 5 families. I have watched newborns-12 years old. I know baby signs. I have 12 ECE units. I am on Trustline. I have taken First Aid/CPR multiple times. I have done light housekeeping, laundry, grocery shopping, errands, pick ups and drop ...
Kristopher
Currently living in:
Rocklin, CA
I have been a babysitter off and on for 20 years. Since 2009 I have been helping out with child care at a church (recent), tutoring Kindergarten up to College aged students, coaching various sports to Kindergarten up to 6th grade aged students. ...

Kaitlyn
Currently living in:
Roseville, CA
Been a Career Nanny for over 6 years, as well as a Newborn Care Specialist and Postpartum Doula. I enjoy working with children of all ages and am extremely qualified and flexible to fit any families needs.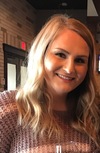 Next Page >>