Next Page >>
Showing 1 - 10
»
Nannies Near 85260
Sally
Currently living in:
Scottsdale, AZ
Nanny for 10 years for family of two girls starting age 2 -12. Tutor/sitter for one year for autistic boy
Laurene
Currently living in:
Phoenix, AZ
I did have raised my two children, my niece as my daughter, my partner three kids, my ex-husband two daughters, I also have worked as a nanny for a family in Dallas where I was in charge of the home and the children, the parent never were there, also in Scottsdale for a family with a 1 years old ...

Kayla
Currently living in:
Scottsdale, AZ
My past childcare experience has been nothing but amazing in every way possible. I have been with the same family for 7 years now and basically helped raise these children from ages 2 and 4 to now 7 and 9. Its been so rewarding being apart of this family for so long and acting as such an important ...
Adele
Currently living in:
Phoenix, AZ
Not only I took care of children professionaly but I was a full-time mom for my own children (2). Recently I was a nanny for an infant and a toddler. Right now I'm a nanny for a toddler - I was her nanny since she was 2 mo. old. She is 1/2 day in daycare but I need a fulltime job.

Towanda
Currently living in:
Phoenix , AZ
see cover letter, passionate about empower children to be the best they have been sent here to be!

Michelle
Currently living in:
Paradise Valley, AZ
It's infinite. Have babysat since 9 yrs. old. Was full-time au pair for 10 years. Have babysat hundreds of children. Have elderly care experience. Worked for school district for 10 years. Have 2 children of my own, my youngest with autism so have special needs experience. My entire life has been in ...
Joyce
Currently living in:
Phoenix, AZ
I started babysitting when I was a teenager. I would take care of my relatives children mostly. I got married at an early age and had my first child when I was 19 I then went onto having 3 more sons 4 altogether. I was a stay at home mom for most of there early childhood years. After they grew up I ...
Isabella
Currently living in:
Mesa, AZ
I've worked for nearly two years for a lovely family. Working for this family I cared for a 3 year old until she was 5, a 15 month old until he was 3 as well as a newborn until she was 3 months of age. My duties pertaining to the children included playing with them, planning activities and ...
Jenna
Currently living in:
Scottsdale, AZ
5 years ago, while I did respite care for foster kids aged 4 months to 7 years old. 4 years ago I cared for my friend's 5 month old several months when she returned to work. Right before that I did the same for another friend's 2 year old. Currently I care for 2 very fun and inquisitive boys, 3 and ...

Tiffany
Currently living in:
Tempe, AZ
I have been a full time(Mon-Fri), live-out nanny for 5 years for a wonderful family of 2 girls, (ages 11 years old and 5 years old) and 3 dogs. I have been with the youngest since she was only 9 months old. I also do light chores such as trash, dishes, feeding the dogs and any errands that must be ...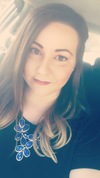 Next Page >>