Next Page >>
Showing 1 - 10
»
Nannies Near 95404
Monica
Currently living in:
Windsor, CA
I was raised with my mother having an in-home child care and grew up being a helping hand. From this, I have always done Childcare/Nanny on my own when I moved away to college 10 years ago. I have experience with developmentally and physically disabled children, multiples and very energetic little's ...
esther
Currently living in:
San Rafael, CA
I've been a nanny 20years, with several families and all ages of children ranging from newborns to toddlers. I love spending time with the kids, from taking them to the park or the library, or to their daily activities. I can prepare food for them and tidy up their bedrooms.

Matt
Currently living in:
Santa Rosa, CA
I love kids! I have worked as a summer camp counselor for years for young children and I have babysat my younger cousins and twins many times. I am a responsible young man and would love to keep your kids safe while you are out and about! I take pride in making sure the youth has good roll models and ...

Liz
Currently living in:
Santa Rosa, CA
Hello Families! I have been working with children for 11 plus years in various settings. For the past 5 years I've been working as a family nanny and assistant. I am currently a student working towards earning my Teacher's Credential. I have completed my Early Child Development Assistant Teacher's ...

Sophia
Currently living in:
Petaluma , CA
Until June when the kids start daycare to help the boy twins IBS from stress of being at home without parents. I have been nannying full time their now 7 month old and twin three year olds with my 2 year old daughter. From 8-5:30. I get them dressed feed them go on outings. Put them down for a nap ...

Nancy
Currently living in:
Rodeo, CA
Have been a Nanny for the past 19 months. Babysat previously.

Rose
Currently living in:
Santa Rosa, CA
30+ years work with children of all ages and abilities.
Laisa
Currently living in:
Oakland, CA
I have 12 years experience taking care of children from infant twins, toddlers to young teens. My main function when taking care of someone else's home and child is to make sure everything is to the parents standards. I only implement rules and boundaries set forth by parents as they know what is ...
Jordyn
Currently living in:
Santa Rosa, CA
For the past few years I have worked with two different families providing care for their young children. My duties included; school pickup, meal providing, homework assistance, outdoor/indoor play and crafting.
Jennifer
Currently living in:
Santa Rosa, CA
I have 10+ years experience babysitting children ages ranging between newborn to teenagers, I am also a mom to an infant. I love the innocence and imagination children have, I enjoy providing care for them and being around them.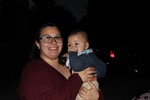 Next Page >>