Next Page >>
Showing 1 - 10
»
Nannies Near 84190
Glaucia
Currently living in:
Salt Lake City, UT
I've been working as a Full Time Nanny for the past 11 years and it has been an amazing life experience. I love making a difference in the children I nanny lives!
Jacqueline
Currently living in:
Salt Lake, UT
I have had a wonderful career as a Nanny/governess/House-Manager/Personal Assistance.

Laurie
Currently living in:
Woods Cross, UT
I have two younger siblings that I have cared for since I was 12, I also have 2 nieces that I babysit up to 3 times a week. After turning 12, I began babysitting for the families in my neighborhood! I love children!!
michelle
Currently living in:
Yucca Valley, CA
i was a nanny for a very large family that had sextuplets newborns

fMelissa
Currently living in:
Bountiful, UT
I have currently been a Nanny for the past 9 years and a Babysitter for 15 years. I am experienced in newborn - 6 years old, and twins. Duties have included maintaining safety and welfare of children. Increasing children's learning, physical and intellectual abilities through daily ...

Brooke
Currently living in:
Lehi, UT
I have taken care of children anywhere from NB to 13 years old. I have nannied for 3 families. my first family was a live out job which had 5 children under the age of 5. My second family was a live in job with 4 boys ages 4,1.5, NB twins and I had the responsibilities of dressing, feeding, doing ...
Samantha
Currently living in:
Highland, UT
I have babysat since I was 11 years old and now I am twenty one,I actually started nannying a family about five years ago and have been doing it off and on ever since especailly when the parents go on vacation. I have babysat all ages from newborn to 17

Tori
Currently living in:
Pleasant Grove, UT
I've loved every child that I've ever met from babysitting! There is just something about each kid that I always connect with. I have a very kind, loving, & patient heart & I love the feeling of being looked up to. The last family that I had nannied for was the first time I had nannied for a family ...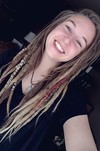 Gina
Currently living in:
Salt Lake City, UT
I have my M.Ed and I have 13 years of professional childcare experience in private and public settings. My experiences have included private childcare, public childcare centers, camps, museums and as an elementary school teacher.

Ali
Currently living in:
Orem, UT
I have babysat for a lot of neighbors and also a lot of families that i attend church with. I love the kids and the parents trust me with their kids.

Next Page >>