Next Page >>
Showing 1 - 10
»
Nannies Near 84190
Jami
Currently living in:
Salt Lake City, UT
I have lots of experience working with little kids, whether it be babysitting jobs or when I was the behavioral assistat to a little boy with cerebral palsy. I adore kids and love to work with them and help them excel

Alyssa
Currently living in:
Salt Lake City, UT
I have had experience in child care for around 2 1/2 years, and I absolutely love working with children! My mom managed a Day Care in Boise, Idaho as well as an in home Day Care, and I helped her everyday take care of the children when in need, play with them, nurture them, and take care of them. I ...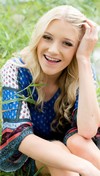 Savana
Currently living in:
Bluffdale , UT
I grew up with over 50 cousins, always helping and taking care of each other then I started babysitting multiple kids at the age of 13-16 once I became an adult, I would watch over my newborn niece and she has lived with me ever since.
Chloe
Currently living in:
Holladay, UT
i am a 24 year-old student, studying business administration. I am currently a part time make-up artist. I started babysitting when I was 15 years old. I participated in an after school tutoring program that specialized in math for about two years. Throughout the years I was a nanny for different ...

Jacqueline
Currently living in:
Salt Lake, UT
I have had a wonderful career as a Nanny/governess/House-Manager/Personal Assistance.

sophia
Currently living in:
Draper, UT
I have been caring for children for the past 11 years! I have cared for children from the age of 3 months to 15 years old. Throughout the years, I have learned how to care for any child and feel very confident that because of the many different experiences I have had, I can handle stressful ...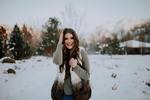 Gabriela
Currently living in:
Salt Lake City, UT
I have 10 years of experience taking care of children 0 to 12 years old! I am available to drive the kids to places, change diapers, feed , to play indoors/outdoors, to help with homework, to watch the kids on playdates, to clean up the kids bedrooms, kitchen..
Stephanie
Currently living in:
Park City, UT
Raised 8 children of my own and have worked in childcare with public and private schools plus homeschooled for 18yrs. Served with Mothers of Preschoolers and Childrens Ministry.
Kali
Currently living in:
West Valley City, UT
I've been babysitting since I was 10 years old, and I've always been very good with kids. I've worked with kids of all ages, many with disabilities. I was a nanny in Germany for my aunt for a year, but I also worked part-time for another family, mostly with their 2 year old, but also with their other ...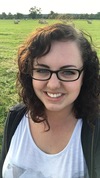 Madelyn
Currently living in:
Kaysville, UT
I have a ton of experience working with kids. Although I don't have any official experience with being a full-time nanny, I have years of experience babysitting. I also coached volleyball to a big group of little kids last summer and loved it! I genuinely enjoy being with kids and keeping them ...
Next Page >>